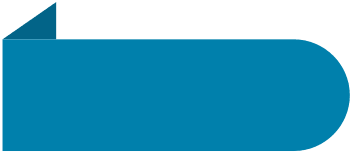 Your business depends on appropriate and reliable heating in your commercial building. Regardless of what type of business you have—from a restaurant to retail, from offices to apartments—our Doornbos Heating and Air Conditioning team understands how vital consistent comfort is to your Chicago area business.
You Can Rely on Doornbos
Our professionals also recognize how unique each commercial heating, ventilation, and air conditioning (HVAC) system is to its purpose and location. We should. We have been doing this since 1927.
Whatever your commercial heating needs may be, our heating experts are North American Technician Excellence (NATE) and US Environmental Protection Agency (EPA) certified. Our team continually remains educated and trained on the industry-leading commercial solutions for businesses. This assures you of the best in method, technique, materials, and knowledge. We are trained in intentional design and installation of commercial HVAC systems, so you can rely on our expertise in new construction system installation or a retrofit.
If you are looking to install a new commercial heating system, no matter if it's a replacement, retrofit, or new construction, our Doornbos commercial installation team will handle your project skillfully. Superior service and craftsmanship are factors we take very seriously. You will always be satisfied with the work we do for your business. We guarantee it.
Whatever your commercial heating installation needs may be for your company, you can rest assured we have the top-rated system equipment and materials for your specific needs. Our commercial installation team is highly trained and knowledgeable on heating retrofits as well as full replacements. Your return on your investment will always be high with us.
During every step of your project, our experts are there ensuring your installation goes well, with as little disruption to your business as possible. Talk to one of our Doornbos team members today about how we can help.
Commercial Heating Services
Where commercial heating systems are concerned, your business, building, and budget guide what type of heating system your space requires. Our commercial professionals are highly experienced and trained to work with anything you need.
Here are some of the systems we work with on a regular basis here in Orland Park, IL, and surrounding South Suburbs:
Gas and electric furnaces
Steam and water boilers
Heat pumps
Ductless systems
Rooftop units (RTUs)
Air handler units (AHUs)
Radiant systems
Ventilation systems (Energy Recovery Ventilator [ERV], Heat Recovery Ventilator [HRV], and exhaust fans)
Make-up air (MUA) systems
Ductwork and piping
Computer or server room systems
Snow and ice melt systems
Whatever your particular commercial heating needs are, you can trust our experts to successfully and effectively address them. Contact our Doornbos commercial experts if you have a heating issue not listed here. We have the training and knowledge to manage anything you may have.
Commercial Ductless Systems
For many Chicago area businesses, commercial ductless systems are better suited than a conventional commercial heating system. These compact but powerful ductless systems have advantages over more conventional HVAC heating for many area businesses.
Some businesses using commercial ductless systems to their advantage are commercial venues like retailers and restaurants as well as medical facilities. Ductless systems give target areas the specific desired temperatures to help keep energy costs down while heating your business both efficiently and effectively.
Other commercial uses for ductless systems are computer or server rooms. These rooms need continuous monitored temperatures to keep computers and servers at the appropriate temperature to prevent overheating. Pinpointed temperatures in particular areas are ideal scenarios for ductless systems.
Call Doornbos Today
For all your commercial heating needs here in Orland Park, IL, and surrounding South Suburbs, our Doornbos Heating and Air Conditioning commercial HVAC team is the answer for you. We will expertly manage any installation, repairs, or maintenance your business requires. Keeping your systems running efficiently while providing optimum comfort is everything to us. Call us at 708-423-9580 or request service online today.
Need Commercial Heating Service?
Contact the experts at Doornbos Heating and Air Conditioning.
Call us at 708-423-9580!
---
Doornbos Heating and Air Conditioning proudly provides HVAC service to Frankfort, Homer Glen, Mokena, Mount Greenwood, Oak Lawn, Orland Park, Palos Heights, Palos Park, Tinley Park, and the surrounding communities. Visit our service area page for more coverage details, call us at 708-423-9580, or request service online today.