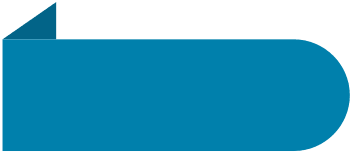 Achieving optimum levels of comfort in Chicago area homes has been a priority to our Doornbos Heating and Air Conditioning team since 1927. However, this may not be possible in your home if you have uneven temperature levels throughout or hot and cold spots in different rooms.
An effective solution for this type of heating, ventilation, and air conditioning (HVAC) issue is a zone control system, or zone controls. A zone control system does not make your HVAC system more efficient, but it does use your system more efficiently. Our knowledgeable and experienced Doornbos professionals have the training to best design a zone control system to balance temperatures throughout your home. We are both North American Technician Excellence (NATE) and US Environmental Protection Agency (EPA) certified.
What Is a Zone Control System and How Does It Work?
Using a single-zone sole HVAC system, a zone control system allows you to directly control the temperature of individual rooms in your home. You can heat or cool any designated rooms while you are using them while keeping the temperature at a cost-savings level in the rooms you do not use as often. Your zone control system works in tandem with your thermostat(s) to achieve this.
All that's required to set up a zone control system in your home is the thermostat(s), a control panel, and ductwork zone dampers. A very simple setup for a powerful result.
The zone control system opens and shuts the various dampers we install throughout your ductwork via thermostats connected to a central control panel. This permits you to set the specific temperature for each zone, generating the redistribution of airflow throughout the system.
What Designates a Zone?
A zone in your home can be any area you and your Doornbos professional choose and design it to be. One zone could be several rooms or an entire floor. You might even design your system so every room in your home is its own zone. It's wholly up to you and your HVAC professional.
The Benefits of a Zone Control System
The two primary benefits of this system are energy efficiency and cost savings. Utilizing your HVAC system as efficiently as is possible by only heating and cooling where it's specifically needed throughout your home, you will realize high energy efficiency. This, naturally, promotes great energy savings as well. And for even greater control, matching your system with a programmable or smart thermostat will afford you the most heating-and-cooling-precision control in your home.
Do You Need a Zone Control System?
The most effective way to assess if you could benefit from this system is to schedule a comprehensive and honest evaluation with us. We will always be straightforward with you and never try to sell you anything you do not need. This has been our practice since Fred Doornbos opened his doors all those years ago.
If your home has any of these conditions, zone controls would more than likely enhance your home's comfort and energy efficiency:
Large open areas
Attic, basement, or over-the-garage rooms that are finished
A two-story or more home
A large floor plan with areas unused on a daily basis
A concrete-slab foundation
Large windows
Call Doornbos for an Assessment
With a zone control system in your home, you might finally achieve the greatest possible comfort levels in your home. Call us today at 708-423-9580 or request service online.
Our Doornbos Heating and Air Conditioning professionals would welcome the chance to help you reach that goal.
Need Zone Control Systems Service?
Contact the experts at Doornbos Heating and Air Conditioning.
Call us at 708-423-9580!
---
Doornbos Heating and Air Conditioning proudly provides HVAC service to Frankfort, Homer Glen, Mokena, Mount Greenwood, Oak Lawn, Orland Park, Palos Heights, Palos Park, Tinley Park, and the surrounding communities. Visit our service area page for more coverage details, call us at 708-423-9580, or request service online today.