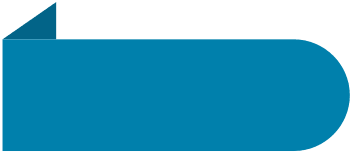 Here in the Chicago area, we like options. And we want options to address our heating and cooling needs. This is exactly what a versatile ductless system, also known as a ductless mini split, does—it offers options.
At Doornbos Heating and Air Conditioning, our heating and cooling experts want to help you achieve the highest level of comfort and energy efficiency in your home. A ductless system is a flexible and efficient system to accomplish both.
If you are in need of a ductless system installation, repair, or maintenance, there is no one better to call than Doornbos.
What Is It?
A ductless system is an alternative heating, ventilation and air conditioning (HVAC) system that, as its name implies, does not require ductwork to distribute heated and cooled air in your home. You can choose ductless for heating only, cooling only, or both heating and cooling.
This system is much smaller than a traditional HVAC system and can be installed almost anywhere in your home, typically on a wall or ceiling. The ductless system is comprised of three main components:
The indoor unit—the air-handling unit
A small outdoor unit—housing the condenser and compressor
There is a connection between the two units—incorporating the condensate drain, refrigerant tubing, suction tubing, and power cable
Our comfort specialists can install multiple indoor units to one outdoor unit, producing a zone control system. Each indoor unit is controlled separately, producing a zone system with individualized high-comfort and high-efficiency results.
Where Could You Use This System?
Our professionals recommend using a ductless system anywhere in your home where you want heating or cooling and have no ductwork or access to it. Other scenarios may be supplemental heating and cooling for rooms in your Orland Park, IL, and any surrounding suburb home where the heating and cooling is inconsistent or uneven.
Adding a ductless system to that room will provide you with precision comfort as well as cost-saving energy-efficiency—heating and cooling on demand.
These systems can be easily integrated into any room or area of your home, no matter the purpose of the space. On account of their flexible installation options and configuration capacity, our trained and certified experts have installed ductless systems in a multitude of applications:
Additions
Renovations
Older or historic homes
Sunrooms
Garages
Converted attics and basements
Part-time-used rooms
Condominiums
Areas with hot and cold spots
Its Benefits
This powerhouse of heating and cooling offers several benefits to you:
Great cost savings due to high energy efficiency, lack of ductwork and energy leaks, precision heating and cooling in your Illinois home
Improved indoor air quality due to lack of dust, dirt, bacteria, mold, and other microbials typically found in ductwork
Easy installation due to system's compact size and no ductwork
Environmentally friendly due to use of green refrigerant
Quiet operation due to size and technology
Ductless System Installation, Repairs, and Maintenance
At Doornbos, our knowledgeable team does it all. When you are considering purchasing a ductless system, call us for an in-home consultation. We can discuss the options available to you and present you with the most appropriate plan for your comfort and finances.
When it comes to installation, our experienced and trained experts will install your system with ease. Regardless if you have one indoor unit or choose to install several for a zone control system, we can successfully install your unit(s) in even the tightest spaces.
And we will always leave your home in the same condition we found it. At Doornbos, we hold the highest respect for you and your home.
Our professionals are North American Technician Excellence (NATE) certified and continually stay abreast of newer techniques and innovations. That is why we are still the top heating and cooling company in the Chicago area—since 1927.
We are well experienced with ductless systems' repairs. You can rely on repairs being performed correctly and effectively the first time, so you can return to your life without frustration and hassle.
To help prevent these type of unexpected and costly repairs, we highly advise regular maintenance to your system. When our trained experts perform maintenance on your unit before the start of the new season, you can count on your system running efficiently and providing the level of comfort you expect from it.
Regular maintenance is such a critical factor in your system's performance and longevity, we want to do all we can to help. Our Doornbos maintenance plans take all the thinking out of maintenance for you. We will keep track of your seasons and appointments for you, and depending on the plan level you choose, you will reap the additional benefits associated with the plan. Call and talk with one of our knowledgeable team members to learn more about our maintenance plans.
Get in Touch With Us Today
Call our Doornbos Heating and Air Conditioning experts at 708-423-9580 or request service online today. We would love to discuss ductless systems with you.
No-Cost Estimates for Ductless System Installation Available
Contact the experts at Doornbos Heating and Air Conditioning.
Call us at 708-423-9580!
---
Doornbos Heating and Air Conditioning proudly provides HVAC service to Frankfort, Homer Glen, Mokena, Mount Greenwood, Oak Lawn, Orland Park, Palos Heights, Palos Park, Tinley Park, and the surrounding communities. Visit our service area page for more coverage details, call us at 708-423-9580, or request service online today.