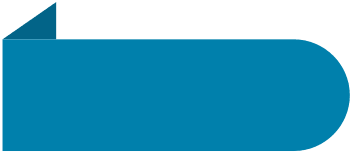 Commercial Maintenance and Repairs

It's imperative to your business that your commercial heating and cooling system(s) is reliable and consistent. Your employees, customers, tenants, or visitors expect to be comfortable while in your building. Any heating, ventilation, and air conditioning (HVAC) issues can directly affect your Illinois business.
At Doornbos Heating and Air Conditioning, we understand how important your commercial HVAC needs are to your bottom line. This is why we offer commercial maintenance and repairs for all of your commercial applications and why we continually recommend their regular professional maintenance. Our professionals are highly trained and experienced to facilitate whatever solution you require on whatever brands and models you may have.
Commercial Maintenance
When it comes time for your commercial system's professional maintenance, Doornbos is here to help. When you invest in your HVAC system's maintenance, you are investing in your business. Maintenance is an effective investment where you definitely experience a tangible ROI.
With consistent professional maintenance, your system will continue to run in peak performance, running efficiently, saving you on energy costs, and preventing unexpected, costly repairs that interfere with your business process. It's a long-term solution for success, rewarding you with energy-cost savings and longer lifespans for your equipment.
We offer commercial maintenance plans to help with your regular commercial maintenance. Our commercial maintenance plans have options for every business, size, and price point. Call and speak with one of our friendly team members to discuss which plan would best suit your needs.
Commercial Repairs
In our long and successful history, we have helped countless Chicago area businesses with their commercial heating and cooling repairs, keeping their day-to-day operations flowing. If there comes a time when your heating or cooling system breaks down or requires a repair, our trained and certified experts will promptly diagnose and repair the issue. Our goal is getting things back to normal as soon as possible for your company in the most efficient and cost-effective manner possible.
Whatever your commercial repair needs may be, our commercial experts are North American Technician Excellence (NATE) and US Environmental Protection Agency (EPA) certified. Our team continually remains educated and trained on the industry-leading commercial solutions for businesses.
This assures you of the best in method, technique, materials, and knowledge. We are trained in intentional design and repair of commercial HVAC systems, so you can rely on our expertise in any scenario.
Emergency Service
Even if you experience an emergency situation with your system, you can depend on our experts to help. We offer 24-hours-a-day, 7-days-a-week emergency service here in the Palos Heights, IL, area. You can call us any time with your emergency and directly speak to one of our knowledgeable team members. We don't believe in answering services or voicemails for emergencies. With Doornbos, you can have peace of mind we will be there for you and your company exactly when you need us.
Contact Us Today
Whether your Palos Heights, IL, and surrounding south suburbs business is in need of commercial HVAC maintenance or repairs, call Doornbos Heating and Air Conditioning at 708-423-9580 or request service online today. Our commercial professionals are qualified to address whatever commercial needs you may have.
Need Commercial Maintenance Service?
Contact the experts at Doornbos Heating and Air Conditioning.
Call us at 708-423-9580!
---
Doornbos Heating and Air Conditioning proudly provides HVAC service to Frankfort, Homer Glen, Mokena, Mount Greenwood, Oak Lawn, Orland Park, Palos Heights, Palos Park, Tinley Park, and the surrounding communities. Visit our service area page for more coverage details, call us at 708-423-9580, or request service online today.