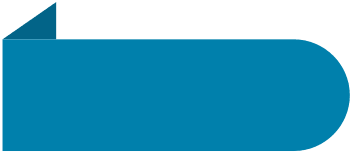 The air ducts, or ductwork, in your home are the unsung hero of the heating, ventilation, and air conditioning (HVAC) world. You may rarely think of them, if ever, but they have one of the most important jobs in the HVAC process.
Your ductwork runs throughout your home, wherever you require heating and cooling, and connects your heating and cooling components to all the registers and vents in your Palos Heights, IL, and surrounding South Suburbs home. All your conditioned air travels back and forth through these ducts, bringing your home's indoor air to your rooms and eventually your lungs.
With this level of responsibility, you need to be sure your ductwork is the best it can be. At Doornbos Heating and Air Conditioning, we have a long history of experience with all aspects of ductwork.
Our professionals are the highest-skilled experts in the industry. You can trust our quality work follows and supersedes Sheet Metal & Air Conditioning Contractors' National Association (SMACNA) standards. This means you will always have outstanding service and materials from us.
Ductwork and Piping
When it comes to ductwork construction and maintenance, our team paves the way in experience and knowledge. We continue to stay abreast of the leading technology, so we can provide you with unrivaled services and optimum performance.
No matter what you need when it comes to your home's ductwork, we do it all. We will custom design, fabricate, and install air ducts perfectly suited for your HVAC system and your comfort. Our experts have been doing it for decades, knowing how best to tailor your ducts for your specific needs.
If you are not achieving the level of comfort you desire in your Illinois home, we will test and balance your ducts to be sure the right amount of air is delivered to each room in your home. This is a complex process that also helps restore your home's energy efficiency to where it should be.
Just as all equipment requires regular maintenance to keep it operating at peak performance, your home's ductwork is no different. Our professionals inspect and maintain ductwork to be sure your home's energy efficiency is high. When there are leaks, we perform duct-sealing services to improve your home's comfort and heating and cooling system's performance. When there are other issues, we address those quickly and effectively as well.
In addition to ductwork, we have the expertise to install piping systems for various applications such as gas, steam, water heating, refrigeration, and air conditioning, radiant heat, and ice and snow melts. Be sure to speak to one of our knowledgeable team members if you have a piping requirement not listed here.
Duct Replacement
Residential ductwork typically lasts up to 30 years when well maintained, according to the American Society of Heating, Refrigerating and Air-Conditioning Engineers (ASHRAE). But it eventually will need to be replaced. When that time comes, you can rely on our professionals to replace it.
If you are in the midst of remodeling or updating your home, our duct experts can move your existing ductwork and replace areas as needed. Or if it is time to replace it while you are updating, we can design, fabricate, and then install a new system to best suit your updated needs.
Duct Cleaning
Duct cleaning could be the healthiest investment, in conjunction with duct sealing, you make in your home's indoor air quality. At Doornbos, we have been working with ducts since 1927, so you know you are working with the most experienced, certified, and knowledgeable team when we clean your ducts.
We know firsthand how duct cleaning can improve the air quality in your home. Our duct professionals will inspect your ducts and provide the cleaning services you need. We offer duct cleaning services for:
HVAC duct cleaning and restoration services
Bathroom exhaust cleaning
Dryer vent cleaning
Ductwork inspection
Filter replacement service
Over time your air ducts can collect dust, dirt, bacteria, mold, and other microbial growth that circulate throughout your home. These pollutants make their way back to your lungs and can cause or exacerbate allergies, asthma, or chronic illnesses. Cleaning your ducts on a regular basis is an effective method of increasing your indoor air quality and creating a healthier you.
Contact Doornbos for All Your Ductwork Needs
Our duct experts are second none. Our entire team at Doornbos Heating and Air Conditioning stays on top of the industry's ductwork advances in technology and expertise, so we can provide you with the best. No matter what your home's ductwork needs are, give us a call at 708-423-9580 or request service online. You will breathe easier. Duct cleaning could be the healthiest investment, in conjunction with duct sealing, you make in your home's indoor air quality.