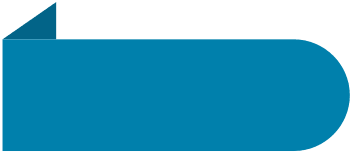 Having regular maintenance performed on your heating and cooling system by professionals is one of the most important steps you can take to protect your investment. Proper preventative maintenance promotes an efficient system with an extended life span and helps eliminate unexpected, costly repairs.
At Doornbos Heating and Air Conditioning, we offer maintenance plans to help you with your recommended maintenance. To further assist you, we present various levels to meet your service and financial needs.
Benefits of a Maintenance Plan
When you have a maintenance plan with us, depending on the level you choose, you will enjoy assorted services and benefits for your heating, ventilation, and air conditioning (HVAC) system. No matter what level you select, you will experience great peace of mind. Peace of mind because we will assume the responsibility of your maintenance and will remind you when your seasonal maintenance tune-ups are needed, contacting you to schedule them.
Additionally, a benefit of our maintenance plan is the gains you receive from regular maintenance with our certified and trained professionals. Our Doornbos team members are certified through both North American Technician Excellence (NATE) and US Environmental Protection Agency (EPA), which means you are working with the top experts in the industry. Doornbos staff members are second to none, so you can expect your system to operate at a high efficiency with consistent maintenance.
Again, contingent upon your maintenance plan level, you will receive distinct services and perks from Doornbos. You may receive guaranteed priority service, discounts on parts and labor, and credit accrual toward future purchases.
The most fundamental benefit of one of our maintenance plan levels is a service visit to your Palos Heights, IL, home for your seasonal heating check and your seasonal air conditioning check.
We only send our most qualified and well-educated team members to clean and check your heating and cooling system. You can rest assured you will receive a comprehensive inspection and cleaning of your various HVAC unit elements. When we have completed your maintenance, your system will once again operate at peak performance, providing you with the cost savings you expect from a high-efficiency unit.
Contact Us Today
To learn more about our Doornbos Heating and Air Conditioning maintenance plans, call 708-423-9580 or request service online. We would love to discuss what options would best suit your HVAC system and lifestyle.
Save With a Maintenance Plan From Doornbos
Contact the experts at Doornbos Heating and Air Conditioning.
Call us at 708-423-9580!
---
Doornbos Heating and Air Conditioning proudly provides HVAC service to Frankfort, Homer Glen, Mokena, Mount Greenwood, Oak Lawn, Orland Park, Palos Heights, Palos Park, Tinley Park, and the surrounding communities. Visit our service area page for more coverage details, call us at 708-423-9580, or request service online today.