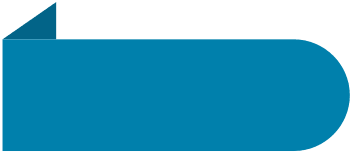 When it comes to your commercial cooling, you need to work with a heating, ventilation, and air conditioning (HVAC) company you can trust and rely upon to be sure you have the cooling solutions you need. At Doornbos Heating and Air Conditioning, we know you need consistent and reliable cooling to run your business.
Doornbos Is the Right Company for Your Cooling Needs
No matter what type of business you have, people depend on the cool comfort of a commercial cooling system when the outdoor temperatures begin to soar. Our professionals at Doornbos know how important your system is to the daily routine of your business. That is precisely why we work hard to remain the leading commercial HVAC company in the Chicago area.
Since we first opened our doors in 1927, we continue to remain up to date on the commercial HVAC industry's technology and techniques. Our professionals always bring as many options to the business table as possible to give you the optimum comfort and energy-efficient results you deserve.
Our cooling experts are North American Technician Excellence (NATE) and US Environmental Protection Agency (EPA) certified, meaning you are getting the best with our team. We continually train and educate ourselves on the industry-leading commercial solutions for commercial needs.
This puts the top methods, techniques, materials, and knowledge at your disposal. We are trained in intentional design and installation of commercial HVAC systems, so you can rely on our expertise in new construction system installation or a retrofit.
When you are in need of a cooling-system installation, whether the installation is a replacement, retrofit, or new construction, we provide superior service and craftsmanship as we have since 1927. Our specialized commercial HVAC installers will handle every aspect of your project expertly—down to the last detail.
At Doornbos, we only work with the top system manufacturers, so you never need worry about your investment. From the design to the final inspection of your cooling system, our professionals are there every step of your installation, leaving nothing to chance. We check and recheck every element of your install and are not satisfied until you are.
Our installation team is so experienced and conscientious of your needs, when we are working on your installation, no matter if it's a replacement, retrofit, or new construction, we work quickly with as little disruption to your business as possible. At Doornbos, we know time is money in business.
Commercial Cooling Services
Your type of business and building will dictate your comfort and commercial cooling requirements. Our highly trained and knowledgeable experts will consult with you and implement whatever your needs may be.
Here are some of the commercial cooling systems we work with on a regular basis here in Tinley Park, IL:
Chillers
Heat pumps
Ductless systems
Rooftop units (RTUs)
Air handler units (AHUs)
Ventilation systems
Make-up air (MUA) systems
Ductwork and piping
Computer and server room systems
Whatever your particular commercial cooling needs are, you can trust our experts to successfully and effectively address them. You can also trust we are available to you 24 hours a day, 7 days a week for emergency service. We will promptly address your emergency, as you will always speak with a person on our team, never a voicemail.
Reach out to our Doornbos commercial experts if you have a cooling issue not listed here. We have the training and knowledge to manage anything you may have.
Commercial Ductless Systems
More and more Chicago area companies are utilizing ductless systems in their HVAC plans. Commercial ductless systems have certain advantages over more conventional HVAC cooling systems for many businesses.
Our commercial HVAC team installs commercial ductless systems in computer or server rooms on a regular basis. These compact ductless marvels can help keep your computers and servers from overheating in an efficient and cost-effective way.
We also install commercial ductless systems in several other commercial venues such as retail and restaurant businesses as well as medical facilities. These systems help provide specific temperatures for targeted areas without affecting other areas of the building, helping to keep your energy costs to a minimum. Depending on your commercial needs, our highly trained and experienced commercial team will recommend and install the best solution for your company's needs.
Call Doornbos Today
Contact us at 708-423-9580 or request service online for all your commercial cooling needs. Our Doornbos Heating and Air Conditioning team here in Tinley Park, IL, will assist you in any HVAC cooling installation you may have. Keeping you cool is a priority for us. Give us a call today.
Need Commercial Cooling Service?
Contact the experts at Doornbos Heating and Air Conditioning.
Call us at 708-423-9580!
---
Doornbos Heating and Air Conditioning proudly provides HVAC service to Frankfort, Homer Glen, Mokena, Mount Greenwood, Oak Lawn, Orland Park, Palos Heights, Palos Park, Tinley Park, and the surrounding communities. Visit our service area page for more coverage details, call us at 708-423-9580, or request service online today.