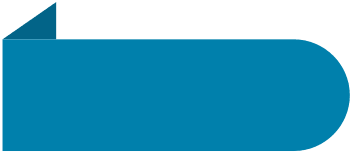 You may not have heard of or be familiar with an air handler, or air handler unit (AHU). It is part of many heating, ventilation, and air conditioning (HVAC) systems but is typically not one of the more well-known components.
Here in the Tinley Park, IL, area and in the surrounding South Suburbs, many homes have furnace and air conditioner systems, which would not dictate using an air handler. But if you have a heat pump or air conditioner, you most likely have one. It conditions and circulates your heated or cooled air throughout your home, working directly with the heat pump or air conditioner.
At Doornbos Heating and Air Conditioning, since we are installing more and more hybrid systems, we have been working with more air handlers than ever. If you have one in your home and need it repaired or maintained, our HVAC experts are happy to help. Or if you would like one retrofitted in your current home or in a home where you will be moving, our professionals can easily implement that for you.
Why Would You Need an Air Handler?
If you currently have or are planning on having a heat pump or air conditioner in your Illinois home, an air handler can help improve your home's comfort. An air handler typically is installed inside your home's basement, attic, or even a closet. It is comprised of an enclosed box-like case with the required elements inside, and it connects to your home's ductwork and to your outdoor unit—your heat pump or air conditioner.
You would need an air handler to circulate your heated and cooled air throughout your home, depending on the season and which you are using. It also aids in air filtration and humidity control, optimizing the efficiency of your heating and cooling system.
The more efficient your air handler is, the less your heat pump or air conditioner has to work, thereby extending its life span. Your home's comfort level is also boosted when you use an air handler as part of your HVAC system.
We Are Your Air Handler Team
Whether you are looking for an air handler installation or retrofit, or your current unit needs a repair or maintenance, our HVAC experts have the training and experience to handle whatever your situation requires.
We continually educate ourselves on the newest technology in air handlers so we can offer you the latest and greatest in equipment and techniques here in Tinley Park, IL, and the surrounding South Suburbs. And although the highest-efficiency systems help save you money on energy costs, we are well versed in all brands and models. No matter what we are working on, we only use the best quality materials, knowing you rely on us to be outstanding. Your complete satisfaction is our goal in all we do. You can trust in our work, which is why we provide our satisfaction guarantees.
Contact Us
Whatever your air handler needs may be—installation, repair, or maintenance—or if you simply want to learn more about air handlers, our friendly Doornbos Heating and Air Conditioning team is always here for you. Give us a call today at 708-423-9580 or request service online. We would love to speak with you.
Need Air Handler Service?
Contact the experts at Doornbos Heating and Air Conditioning.
Call us at 708-423-9580!
---
Doornbos Heating and Air Conditioning proudly provides HVAC service to Frankfort, Homer Glen, Mokena, Mount Greenwood, Oak Lawn, Orland Park, Palos Heights, Palos Park, Tinley Park, and the surrounding communities. Visit our service area page for more coverage details, call us at 708-423-9580, or request service online today.