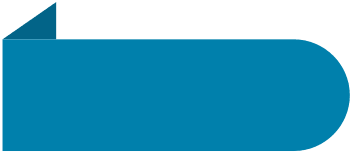 At Doornbos Heating and Air Conditioning, we recognize there is not a one-size-fits-all approach to heating and cooling. Each Illinois home is different, and each homeowner has different expectations and comfort needs.
With this in mind, our Doornbos professionals know a traditional heating, ventilation, and air conditioning (HVAC) system may not be a good fit for everyone. Maybe this is you. Maybe a hybrid system would suit your needs better.
What Is a Hybrid System?
A hybrid, or dual-fuel, system is a popular option for many Orland Park, IL, and surrounding South Suburb homeowners. If you are currently looking to replace your home's heating and cooling system or contemplating a new system in a new home, a hybrid system might be the best energy-efficient choice for you.
This system is a fuel-saving alternative to traditional HVAC systems, many times also known as a hybrid heating system. It allows you to make the most of different types of heating choices to increase your comfort and decrease your energy costs.
The two primary heating components in a hybrid system are a heat pump and a furnace. This accords the system different energy sources to achieve the highest efficiency at any time.
A heat pump runs like an air conditioner, transferring heat from one location to another, unlike a fossil-fuel furnace that creates heat. With the advancements made in the industry, a hybrid system will run the heat pump to heat your home during the colder months, drawing heat from the outside air and bringing it indoors. Once the outdoors temperature dips to 40 degrees Fahrenheit or below, the hybrid system switches over to the furnace for supplementary heat.
Many hybrids have a manual switch, giving you precise control when to switch from the heat pump to the furnace. But technology presents options for auto-switching. This technology also incorporates adaptable speeds, which means the system holds such intelligence that it changes its operating capacity to fit the needs of your home. It will automatically run at 40 percent to 100 percent capacity. This gives you extremely accurate temperatures in your home, producing decreased heating costs.
Its Benefits
A hybrid system can give you several benefits over a traditional heating and cooling system, especially given the high technology and new intelligence of these home comfort systems.
One of the biggest advantages of this system is the savings on energy costs throughout the year. Heat pumps offer high efficiency, whether they are heating or cooling. In the instances where the system relies on the furnace for auxiliary heating, it is still more efficient overall, saving you 30 percent to 50 percent on your energy.
Another benefit of this smart hybrid system is its tight temperature control. Your targeted comfort level is more easily achieved with this precision technology. Instead of simply switching on and off to heat or cool your home, this system makes continual adjustments, only heating or cooling the necessary amount in your home.
Your Hybrid System Experts
At Doornbos, our North American Technician Excellence (NATE) and US Environmental Protection Agency (EPA) certified team is well qualified to manage all your hybrid system needs—from installation to repairs to maintenance. We have been keeping the Chicago area comfortable in their homes since 1927.
If you are considering replacing your traditional HVAC system with an energy-efficient system, give our experts a call. We will calculate and design a system for your home to bring you the optimum level of comfort while saving you energy. While your initial investment is a little larger here, over time you will save in energy, thereby more than offsetting your initial purchase costs.
And when it comes to repairs and regular maintenance, our hybrid specialists continually stay up to date on all the technological advances, so we can bring the latest innovations and techniques to you. With our Doornbos Heating and Air Conditioning professionals, you can have peace of mind we will be sure you are satisfied with the work we do for you.
Contact Us Today
Call us at 708-423-9580 or request service online for all your hybrid system needs or questions.