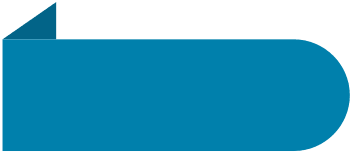 Indoor Air Quality Products
Infinity® Air Purifier - DGAPA
Infinity air purifier works silently in-line with your HVAC system and can make the air you breathe healthier. It uses Captures & Kills™ technology to trap up to 95% of particles, then uses an electrical charge to kill or inactive them.
Independent testing has proven the Infinity air purifier's effectiveness against 3 pathogens including the common cold surrogate.
With every cycle of air that passes through this patented air purifying system, pollen, animal dander, smoke, bacteria and other pollutants are trapped and held tightly to the filter. An electrical charge then bursts the cell walls of pathogens it comes in contact with.
Features
Whole home air purification system
Long-life MERV 15 filter
Patented Captures & Kills™ technology
Captures up to 95% of particles
Kills or inactivates up to 99% of germs and viruses
Proven effective against 3 common pathogens:

Human influenza
Common cold surrogate
Streptococcus pyogenes

Protects heating and cooling equipment by not producing significant pressure drop
Can be placed in line with nearly any ductwork system
Narrow cabinet design for greater installation flexibility
Easy to replace, long-lasting filters
10-year parts limited warranty
Comfort™ Series Air Purifier - EZXCAB
The EZ Flex system provides whole home air filtration using a high efficiency filter. The deep-pleated style of its MERV 10 filter keeps air flowing while removing up to 65% of airborne particles as small as 1.0 micron.
Standard Features
MERV 10 filtration rating
Captures up to 65% of particles 1.0 to 3.0 microns in size
Protects heating and cooling equipment by not producing significant pressure drop
High dust holding capacity extends time between filter changes
Easy to replace, deep-pleated filters
10-year parts limited warranty on cabinet
Optional Features
MERV 13 filters available

OXY 4 AirPurifier™
Tested & Demonstrated 99% Inactivation of Corona Virus & Sars-Cov2 in Seconds
Highly Effective at Purifying Indoor Air & Surfaces
The OXY 4™ is an Active Ionic Photo-Catalytic  Air Purifier utilizing Ultra Violet light & advanced catalytic reactions to create ionically charged airborne air cleansers.
The OXY 4™  whole home air purifier, with Technology originally developed by NASA, utilizes  broad spectrum Ultra Violet light & Advanced Titanium Catalytic Cartridges. 
These photocatalytic processes produce highly effective oxidative air cleansers that freely circulate throughout your home. They help reduce or eliminate molds, Virus, bacteria, mold spores, odors and common household  VOC's (Volatile organic compounds) that offgas from unatural materials. 
This means that airborne microbial including unwanted odors and gases are unable to escape the oxidative cleansing action of the OXY 4™ Air Purifier.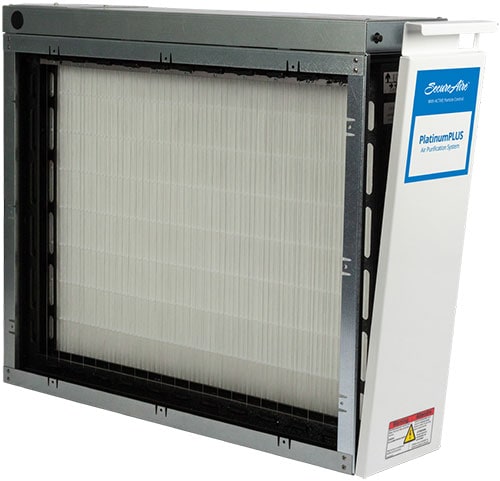 Secure Air Whole Home Air Cleaner
How safe is the air in your home?
Your home is where you and your family live, spending nearly 90% of our adult lives indoors*!
Nearly every family has someone who suffers from issues aggravated by poor indoor air quality*. According to the EPA and the American Lung Association, indoor air can be up to ten times more polluted than outdoor air*. That's because every home generates and traps millions of potentially harmful airborne particles, pathogens and gases that are constantly breathed and absorbed by everyone in the home. SecureAire's ACTIVE Particle Control is the only technology that transports hazardous indoor air pollutants to be captured and INACTIVATED™ within the filter.
Why ACTIVE Particle Control?
The SecureAire Whole Home Air Purification System is extremely efficient and effective at providing the highest quality of indoor air possible today.
Most airborne particles and gases in your home are invisible to the eye and are weightless, thus remaining suspended in the air. Even as air moves through your heating and cooling system, these potentially harmful particles including mold spores, bacteria, viruses, pollen, smoke and even airborne dust are NOT transported to the filters in your system. Standard filters are not active and cannot kill pathogens thereby allowing the continued breeding and potential release of these potentially harmful organisms into your home.
Aerus Air Scrubber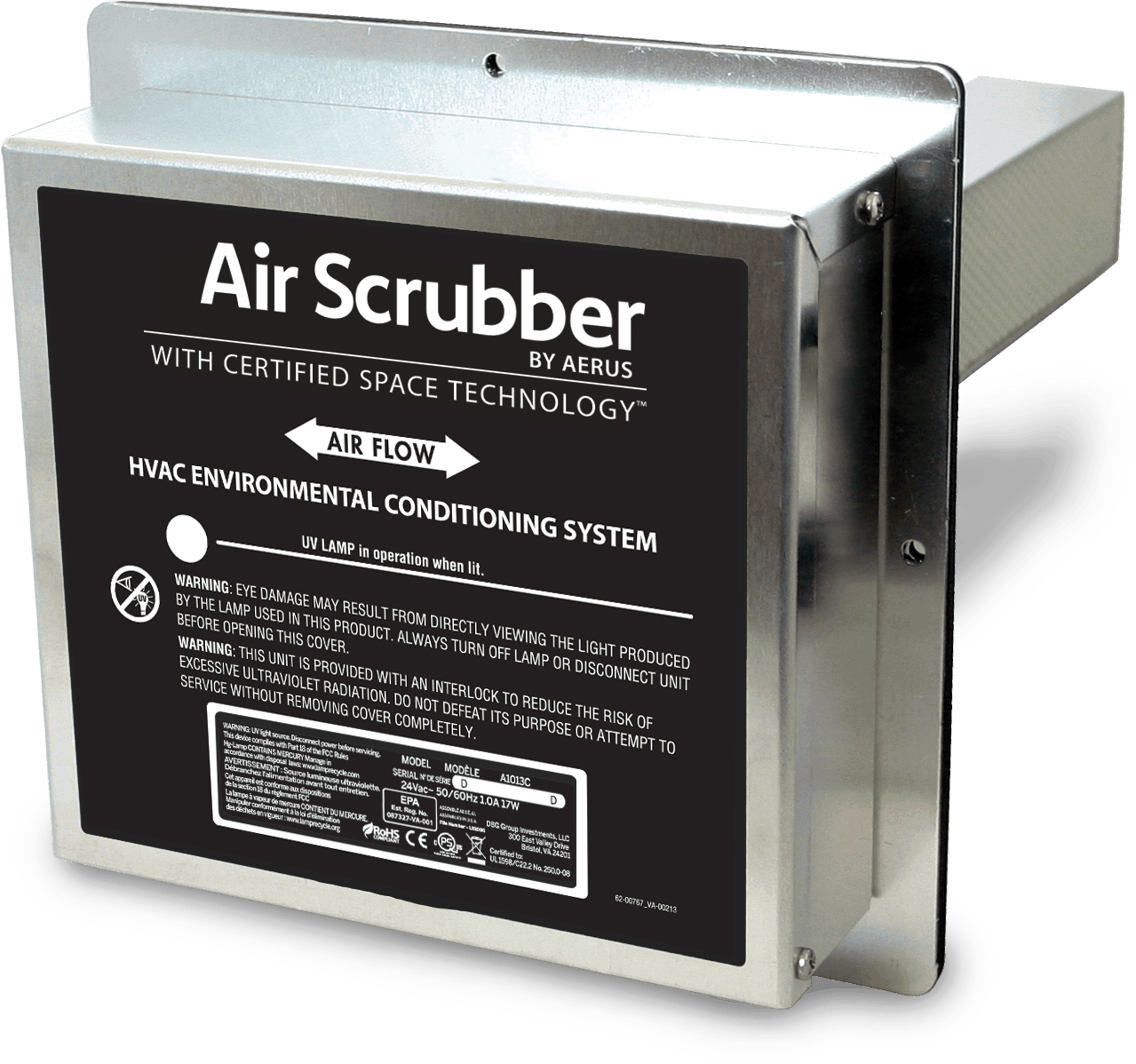 ActivePure® Technology that attaches directly to the HVAC system ductwork to remove air pollution, VOCs, surface contaminants, pet dander, odors and dust, resulting in a cleaner, healthier and more efficient home.
Technology
The Air Scrubber Plus by Aerus substantially reduces odors, visible smoke in the air, and microbial populations on surfaces*, utilizing the patent pending ActivePure® Technology. ActivePure consists of a special UV light and photocatalyst target, creating an Advanced Oxidation Process containing several friendly oxidizers. Certified Space Technology continuously protects and purifies the air, and attacks contaminants on all surfaces.
*Published scientific studies conducted on behalf of activTek by Dr. James Marsden at Kansas State University demonstrated that activTek's ActivePure® Technology substantially reduces microbial populations on surfaces. The study's results are being provided solely for informational purposes. The study's results have not been reviewed by the FDA, EPA or any other governmental agency. Our products are not medical devices and are not intended to diagnose, treat, or cure any disease. We make no claims and no claims should be inferred as to the efficacy of our products to sanitize, disinfect or kill germs or other antimicrobials.
Description:
Duct or plenum installed natural air system
Discreet or concealed installation
100/277 volt option available
UV bulb monitoring indicator included
Low maintenance – no cleaning required
Applications:
Purifies the air and reduces particles that can irritate allergies and asthma
Protects people from dangerous contaminants and pollutants and protects heating and cooling systems from dust buildup
HVAC systems with accessible ducts
Residential and commercial use
Apartments
Offices
Honeywell F300 Electronic Air Cleaner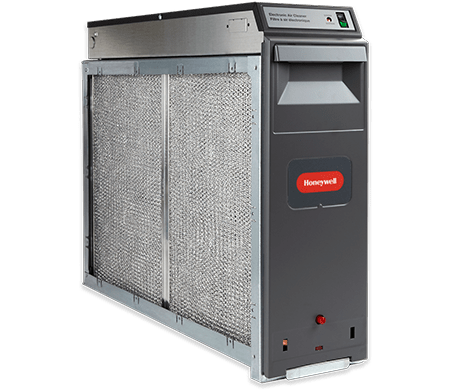 An air cleaner that's low cost and low maintenance
Need an affordable solution for air cleaning? Look no further than our F300 Electronic Air Cleaner. This air cleaner works efficiently to capture up to 99% of airborne particles from the air passing through the filter and requires minimal maintenance while doing so. Simply remove the filter every 6-12 months, wash it and replace it. No replacement filters needed. Achieving cleaner air has never been easier.
3-stage filtration system
Captures up to 99% of airborne particles from the air passing through the filter
Renewable and eco-friendly
No replacement filters needed
Honeywell offers an exclusive 10-year Clean Coil Guarantee
Five-year warranty
Professional installation
Highly Effective
This filtration system places an electronic charge to collect up to 99% of airborne particles as they pass through the system.
Easy to Maintain
No replacement filters ever need to be bought. Just simply wash off the filter cell every 6-12 months.
Eco-friendly
This air cleaner uses a filter that does not need to be replaced every month.
SANUVOX SR- Whole Home UV Air Purifier & Odor Removal System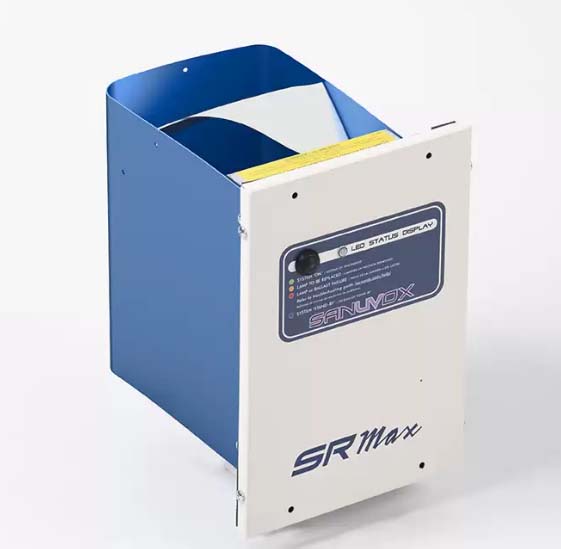 The SR Max represents an evolution in whole home UV air purification. The high-efficiency patented design destroys airborne bio-chemical contaminants, while providing important user information with color changing LED.
Installed into the return or supply plenum, the Sanuvox proprietary process maximizes dwell (contact) time between the air and UV energy.
With the ability to treat homes up to 2,000 sq.ft., the patented technology rapidly purifies the air and removes odors within the home.
Most advanced purification system available

Protects from airborne germs
Reduces common household odors
Helps alleviate allergies and flu symptoms
Helps control asthma
Sleep better
New Cobalt Catalyst destroys VOCs
Patented process including High-Intensity 19mm Quartz UVC/UVV 'J ' Lamp
UV chamber rotates 360 degrees for up-flow or down-flow systems
APRILAIRE Dehumidifier 1800 SERIES W/MERV 8 FILTER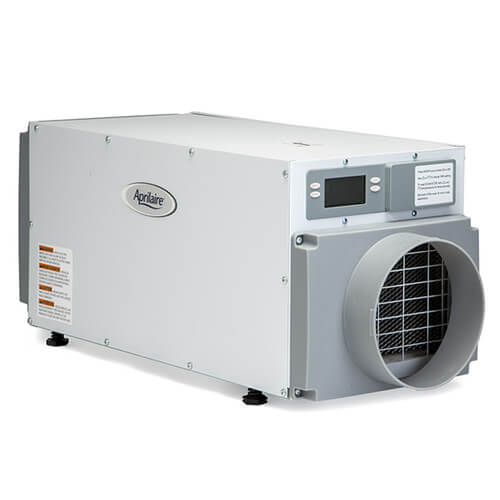 This Dehumidifier is ideal for dehumidifying your sealed crawl space or basement, removing up to 9 gallons (70 pints) of water per day. The dehumidifier has a simple to use interactive display making set-up and use a breeze.The Aprilaire 1820 is low maintenance with no messy trays to empty, and simple once a year filter cleaning or replacement. The Aprilaire 1820 was designed and manufactured in the U.S. by Aprilaire and built to last. Aprilaire continues to improve the quality of its dehumidifiers with corrosion-resistant aluminum coils, quality manufacturing processes to prevent leaks, and robust packaging for damage-free shipment. To give you even more peace of mind, it's backed by a 5-year warranty.
Model 1820 features:
COMPACT DESIGN (12.5" x 12.5" x 25") allows you to install humidification solutions in cramped crawlspaces.
BUILT TO LAST with corrosion-resistant aluminum coils, Aprilaire Dehumidifiers are designed and manufactured in the U.S.A. by Aprilaire, the leader in indoor air quality solutions
HELPS PREVENT MOLD, TERMITES, STRUCTURAL WOOD ROT, AND ODORS in a sealed crawl space
REDUCES & CONTROLS BASEMENT HUMIDITY to help prevent damp carpeting and furnishings, mold, mildew, and odors
REMOVES UP TO 9 GALLONS (70 pints) of water per day
NO MESSY WATER TRAY TO EMPTY and simple to set up - just place the hose (included) or place dehumidifier over a drain, level it, plug it in, set the target humidity, and you're done
SET IT AND FORGET IT control automatically starts dehumidification when humidity above target is sensed
LIGHT WEIGHT – At 56 pounds, the unit is easy to maneuver and position during installation and setup.
Ready to find out more?
Drop us a line today for a free quote!
---
Doornbos Heating and Air Conditioning proudly provides HVAC service to Frankfort, Homer Glen, Mokena, Mount Greenwood, Oak Lawn, Orland Park, Palos Heights, Palos Park, Tinley Park, and the surrounding communities. Visit our service area page for more coverage details, call us at 708-423-9580, or request service online today.