Company History
As a pioneer heating and cooling company with roots that stretch back to the 1800s, the original purpose of the business was coal and ice delivery.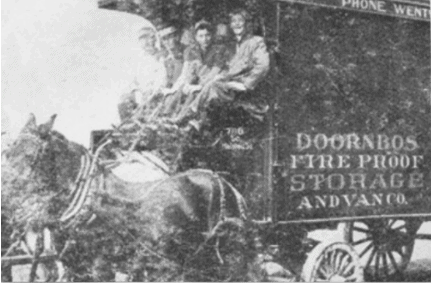 The company began at 93rd and Green in Chicago by Fred Doornbos. Doornbos opened his shop named Fred Doornbos Sheet Metal Co. in the Southtown area in 1927.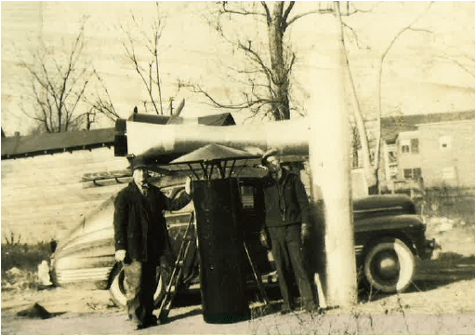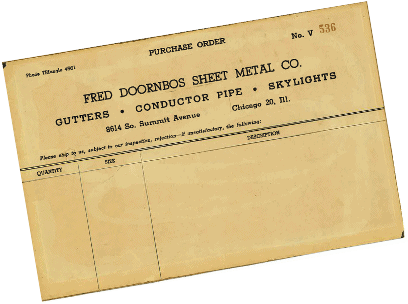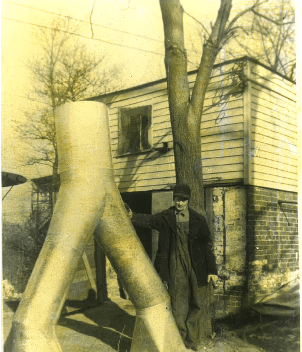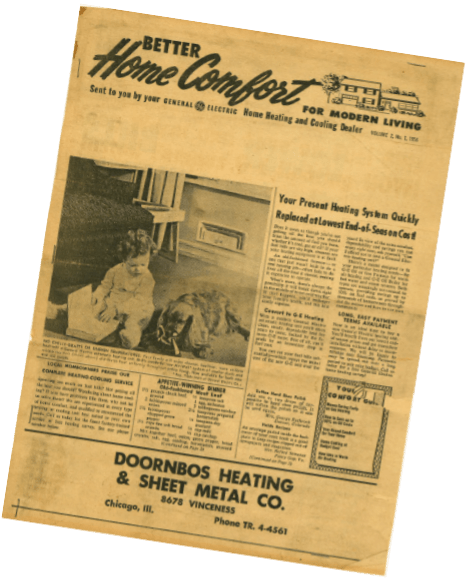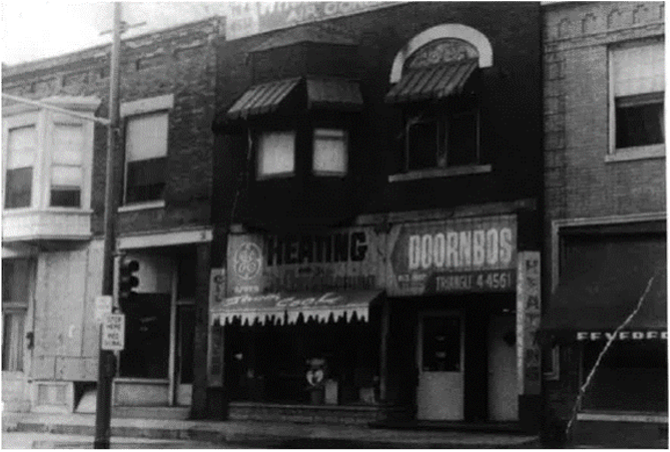 Fred Doornbos worked alone the first five years. As business started to grow, it was more than he could handle, so he began hiring additional men. When Fred's son, Bob, started school, Fred took Bob aside and informed him that if he was old enough to go to school—he was old enough to work. Bob then began helping in his father's business.
When Doornbos outgrew its quarters, Fred opened his new shop at 8678 S. Vincennes in the Gresham community on Chicago's South Side in 1944. Doornbos was  known as a "one-stop shop" back then. According to Fred, that meant "We do everything from estimating and installing heating and air conditioning units to servicing them."
Due to limited facilities, Doornbos needed to expand and started looking around for land to buy. Having decided on the Alsip location, they proceeded to design a building to fit their needs. Bob Doornbos, second generation, with an eye to the future, decided upon a building that could at a later date be expanded. Today that foresight paid off as Cicero Avenue has built up and become a main local intersection in the community. Doornbos moved in 1968 to suburban Alsip.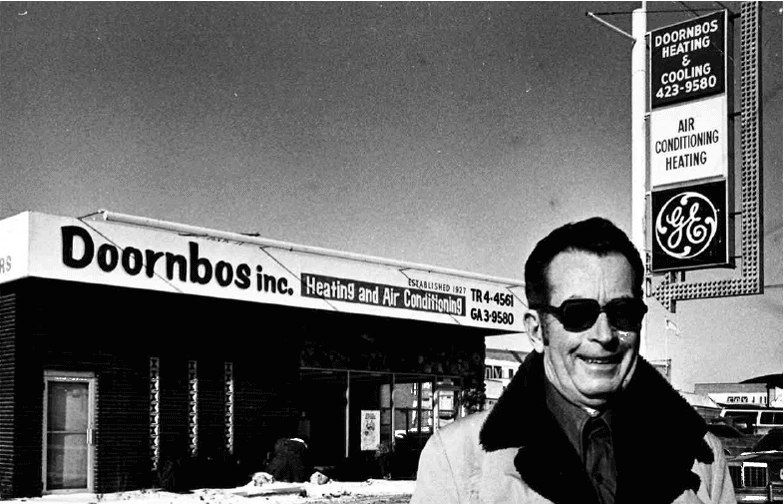 Fred retired in the early 1960s and Bob Sr. took over the complete reins of the company. Throughout the '70s, the company saw substantial growing to about eight times its size. Bob Jr. began working with his father during this time, learning from the bottom up with installs and service.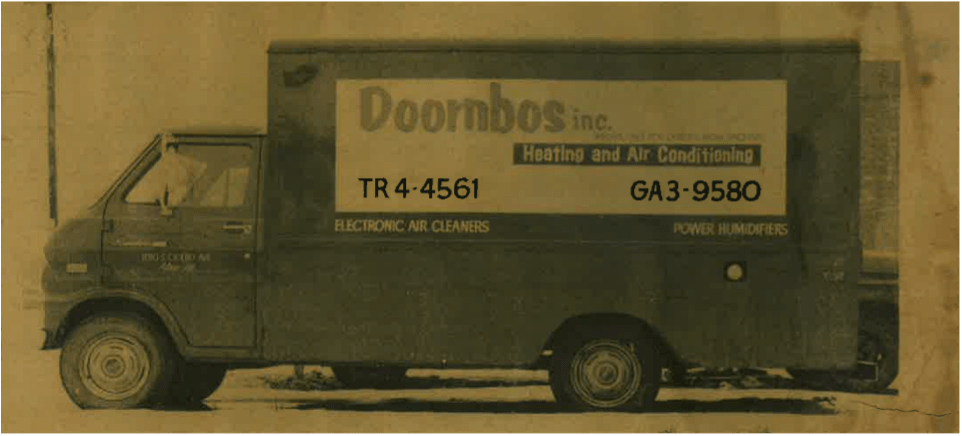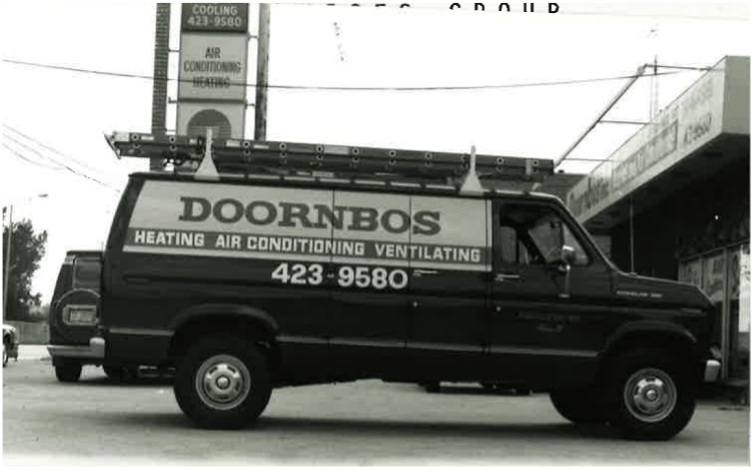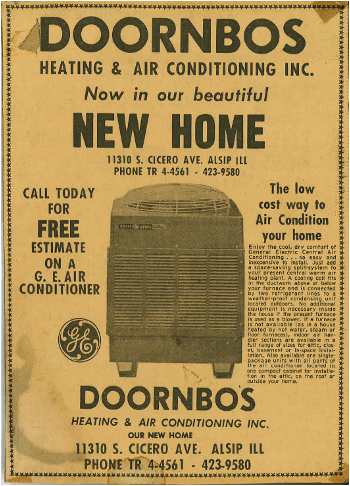 One of the aspects that makes Doornbos one of the top in the field is the fact that Bob Doornbos Sr. checked all jobs he did personally—he designed them personally and priced them personally. From there, each crew assigned to a special job is the one that holds the complete responsibility to complete the job properly.
This company stands behind its equipment 100 percent. Bob Sr. contributed this to the success of the company and to the fact he services everything the same day that a call comes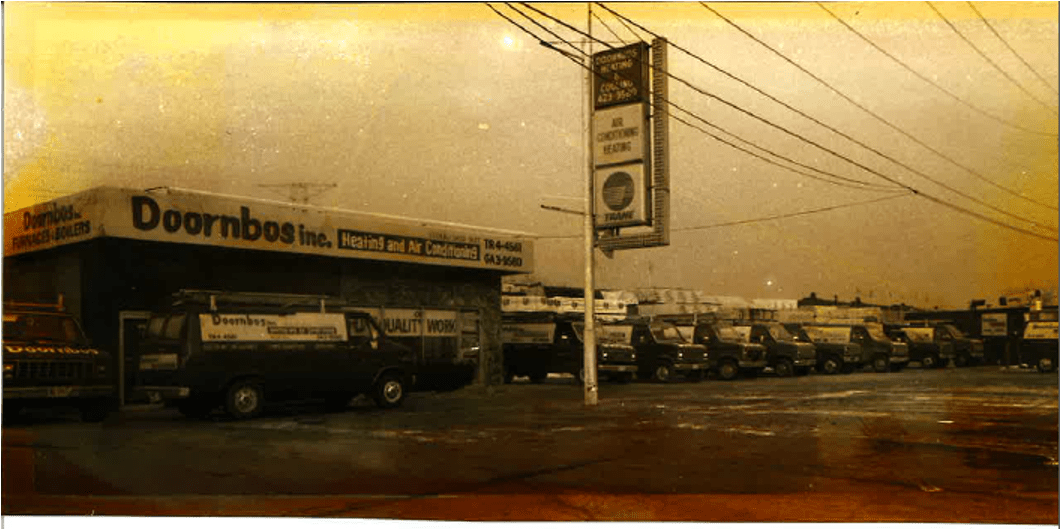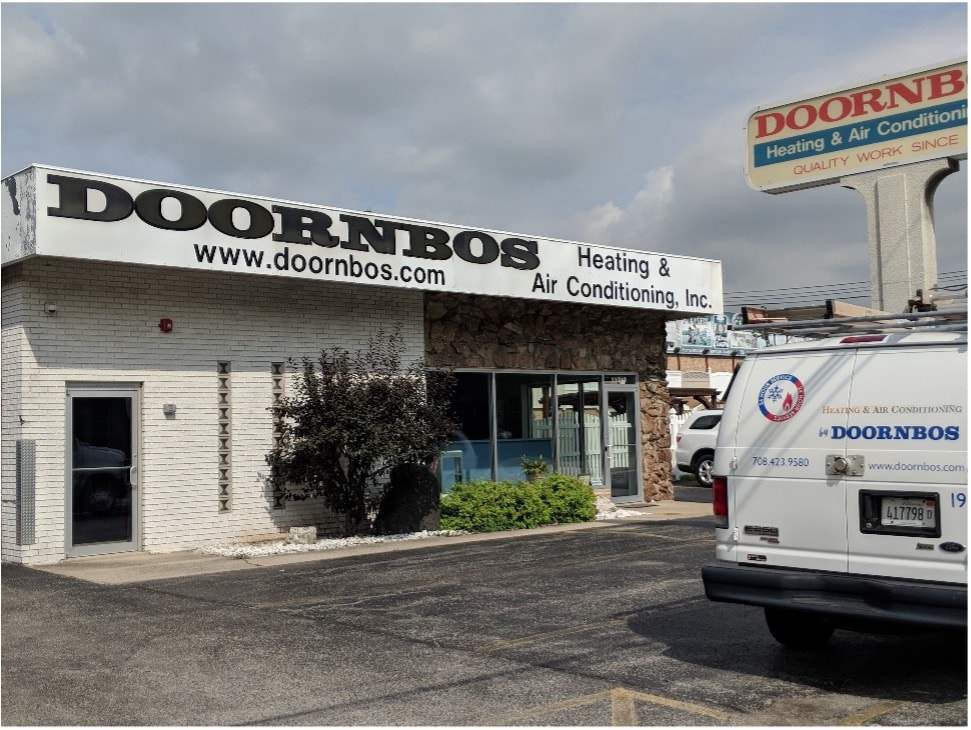 As the years went on, Bob Sr. eventually retired and his son Bob Jr. took over the business, carrying out the tradition of quality service. The team at Doornbos is very proud of our heritage. It is our foundation. And like any strong foundation, it is what we build upon every day. Since Fred Doornbos, our founder, first opened his doors in 1927, we have been providing the highest level of work, craftsmanship, and customer service to the Chicago area and South Suburbs.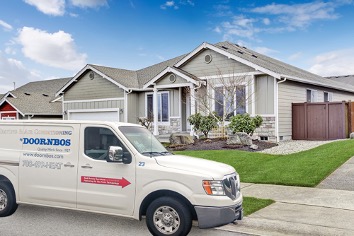 Need HVAC Service?
Contact the experts at Doornbos Heating and Air Conditioning.
Call us at 708-423-9580!
---
Doornbos Heating and Air Conditioning proudly provides HVAC service to Frankfort, Homer Glen, Mokena, Mount Greenwood, Oak Lawn, Orland Park, Palos Heights, Palos Park, Tinley Park, and the surrounding communities. Visit our service area page for more coverage details, call us at 708-423-9580, or request service online today.