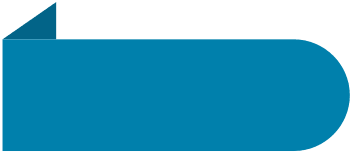 Living in the Chicago area, you know how important furnaces are during our frigid winter weather. You depend on your heating system to keep you and your family comfortable in your home all season long. At Doornbos Heating and Air Conditioning, we've been keeping homeowners here in Tinley Park, IL, and the surrounding suburbs warm since 1927. You can count on us knowing a thing or two about furnaces.
Why Doornbos?
Our entire North American Technician Excellence (NATE) and US Environmental Protection Agency (EPA) certified team at Doornbos is factory trained and knowledgeable to provide you with any heating solution you may need. Our professionals maintain the highest standards, so you will always be satisfied with any work we do for you. We know the importance of high-efficiency equipment, and we only work with the highest-quality materials and systems.
Helping you achieve your optimum level of comfort without breaking the bank is of prime importance to us. We will do all we can to be sure you are thoroughly satisfied with your system's performance, whether you need a furnace repair, replacement, or maintenance.
Our experts have been working with furnaces for decades and decades, so we have seen a few things. No matter what make or model of furnace you currently have—natural gas or electric—you can rely on our team to bring the appropriate solution to you, efficiently and effectively.
Furnace Repairs
If your furnace starts acting up or, even worse, stops heating your home, you need our heating experts. When your furnace has a problem, we never recommend ignoring it as it typically only grows in severity and cost.
Call us immediately to diagnose the situation and promptly repair it. Once we know the situation, we will perform your repair, having your system back up again, running smoothly and efficiently.
Since our knowledgeable and trained experts carry ample stock on our trucks, we can make the majority of repairs immediately. And you can trust your repair will be made right the first time for the long term. We use only the best materials and parts, so you can rest assured your repair will last.
If your furnace requires emergency service, our team is standing by 24/7 for you. We would never leave you without heat in Illinois' colder temperatures. If an emergency arises, call us immediately to speak with a friendly and dependable member of our team. We will handle your emergency in an urgent fashion and restore your heat.
The AFUE Calculator is disabled because JavaScript did not properly load.
To view the calculator please try your browser's refresh button, enable JavaScript, or try a different browser.
Furnace Installations
When the time comes for you to invest in a new furnace, we want to help you customize the ideal heating system for you and your home. Whether you are replacing something much older or are remodeling and looking to upgrade, our NATE-certified and factory-trained team members will skillfully calculate and design the most efficient, high-quality furnace system for you.
We specialize in gas furnaces, though we work with electric models as well. Our team will provide the best solution for your scenario, being sure you incorporate the highest efficiency unit to yield impressive cost savings and peak comfort simultaneously.
Throughout your installation, you can have confidence we work with the highest standards in the industry. We guarantee you will be satisfied with your investment.
We also guarantee we will treat your home with the respect it deserves. Our professionals will not leave your home until everything is running as it should and is as clean as when we arrived.
Furnace Maintenance
Keeping your furnace in optimal condition is the purpose of regularly scheduled maintenance. You want your heater to produce the level of comfort you expect during those colder months at the highest efficiency possible.
Having our maintenance professionals clean and check your furnace before you use it each season is the most advantageous time to do it. Regular maintenance helps deliver exceptional performance from your furnace and prevents unexpected, costly repairs. This is one of the wisest investments you can make in your heating, ventilation, and air conditioning (HVAC) system.
Another smart investment is participating with one of our maintenance plans. We will keep track of your needed maintenance appointments and contact you for scheduling. No more missed maintenance with us managing it for you.
You can have the peace of mind that accompanies being protected and extending your equipment's life. Additionally, depending on which plan you choose, you will receive valuable benefits, providing you with cost-saving perks. Call our team to discuss which level would be most appropriate for your needs and budget.
Garage Heaters
If you are considering heating your garage, our Doornbos professionals have a solution for you. They will effectively meet your heating needs in a safe and efficient manner.
These gas-powered heaters directly vent to the outdoors via an external flue. They have a space-saving design and operate quietly with an impressive up to 90 percent efficiency.
You will have the satisfaction of knowing your heater is entirely manufactured in the United States. It is ETL certified for performance and safety, meaning it holds proof of product compliance to North American safety standards. Call us and speak with one of our heater specialists. We would love to help you install a garage heater in your garage.
Call Doornbos Today
Call Doornbos Heating and Air Conditioning today at 708-423-9580 or request service online for all your heater needs. You can depend on our team for your home's comfort.
No-Cost Estimates for for Furnace Installations Available
Contact the experts at Doornbos Heating and Air Conditioning.
Call us at 708-423-9580!
Gas Furnace Installation in Chicago, IL 60655
"Very professional. Left me feeling confident that my issues were resolved." – Mike B.
Gas Furnace Installation in Alsip, IL 60803
"This is my second furnace/AC install by Doornbos in the last 16 years. The installers do quality work. Everyone I have dealt with at Doornbos from the sales to office team are very helpful."
– Mary G.
Gas Furnace Installation in Chicago, IL 60655
"Everything was very good and timely!"
– MIKE B.
Gas Furnace Replacement in Chicago, IL 60643
"Doornbos always delivery great service!"
– Christina k.
Gas Furnace Repair in Oak Lawn, IL 60453
"Twas 2 nights before Christmas when I sat freezing in my home, when who came to my rescue- not the man in the red, but Mike D from Doornbos Heating, at 8:30PM! Thank you, Mike, for going way beyond, and giving the best Christmas present ever, fixing my furnace!!!!"
– Rosemarie S.
Gas Furnace Repair in Oak Lawn, IL, 60453
"My grandmother's furnace went out during the sub-zero temperatures and winter storm the night before Christmas Eve. Mike D. from Doornbos came out that evening, after hours, and performed the necessary repairs, not only keeping my grandmother safe and comfortable, but also allowing us all to get together for Christmas. Thanks Mike!"
– Ken B.
Gas Furnace Repair in Oak Lawn, IL, IL 60453
"Loved the care and courtesy I received"
– Mary Kay G.
Gas Furnace Maintenance in Oak Lawn, IL, IL 60453
"I've been a Doornbos customer for 15 yrs. Most recent service completed 5 days ago. D-tech completing the service was Mike D. The Doornbos equipment pricing is competitive, not earth shattering. It's their tech-customer service that sets them apart from competitors. Mike D. makes Doornbos shine brightly. Mike D. is friendly, professional, honest as well as very knowledgeable. 'Not sure if they do, but I would hope that the bosses & owners realize the huge asset Mike D. is…to the Doornbos name..ie..company!
Based on years of working with him, Mike D. is absolutely worthy of this 5-star review!!"
– P. J.
Gas Furnace Maintenance in Palos Heights, IL, 60463
"We have used Doornbos for 23 years for our home and 21 more years for our condominium, both of which are in Palos Heights. We always have the expert Doornbos Technicians service our furnace in the fall and our central air conditioner in the spring. For the past nine years, we have used Mike from Doornbos for our annual furnace and air conditioner service. He always does an Outstanding job in examining and diagnosing my furnace and air conditioner. He makes sure they are in excellent operating condition for the season. He expertly diagnoses any problems, and discusses them with me along with any corrective actions to make sure my system is in excellent condition for me to be comfortable for the coldest winter and hottest summer."
– John F.
Gas Furnace Replacement in Palos Heights, IL, IL 60463
"I have been a customer of Doornbos for many years. Recently I had them remove & replace my entire 20 year old HVAC system. As usual their product & service was first class."
– Charles D.
---
Doornbos Heating and Air Conditioning proudly provides HVAC service to Frankfort, Homer Glen, Mokena, Mount Greenwood, Oak Lawn, Orland Park, Palos Heights, Palos Park, Tinley Park, and the surrounding communities. Visit our service area page for more coverage details, call us at 708-423-9580, or request service online today.