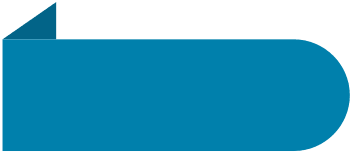 Boilers are efficient and reliable, making them a great way to achieve the comfort level of heat you want in your Illinois home. At Doornbos Heating and Air Conditioning, our experts regularly repair, install, and maintain boilers. We have been working with the different makes and models on a regular basis since 1927, so you can rely on our comprehensive knowledge.
When you are looking to retrofit or replace your boiler, our team consists of specialists on hot water and steam boilers. We are confident we can help you find the perfect fit for your home and budget.
On the other hand, if your boiler is behaving unusually or you have not had maintenance performed on it for quite some time, give our Doornbos team a call.
How Is a Boiler Different?
Furnaces, heat pumps, and boilers are very much alike in that they all will heat your Tinley Park, IL, and surrounding South Suburb home. One of their biggest differences lies in how they heat your home. A boiler generates hot water or steam and then utilizes that to heat your home.
The boiler's hot water is typically distributed via baseboard radiators or radiant floor systems, while its steam is distributed by way of pipes to steam radiators throughout your home. Instead of delivering this heating directly into the air, your boiler system's heat warms objects in your home, like your floors, furniture, and walls. These items, in turn, then radiate that warmth to heat your home.
Most boilers are sealed systems. This means they reuse the water in their systems—they don't waste it. The recirculation and reuse process is one of the factors that makes boilers so efficient because the boiler uses very little energy to reheat the returning water since it still contains heat.
Why You Need Doornbos
All of our heating, ventilation, and air conditioning (HVAC) team members are North American Technician Excellence (NATE) and US Environmental Protection Agency (EPA) certified and factory-trained. This means when you need help with your boiler, you will receive it from the best.
At Doornbos, we perform your job right the first time with the highest-quality systems and materials. Customer satisfaction is a top goal of ours, because we know how important it is to continue with the craftsmanship we have maintained since our beginning and throughout our decades of customer service.
We want to bring you the best systems and techniques, so our professionals stay up to date by regularly staying educated and trained on hot water and steam boilers. The HVAC industry is perpetually evolving and improving, and we are out there in front. Our goal is to help you find the most desirable solution for your indoor comfort needs. To achieve this, we need to stay on top, and in many cases ahead, of the heating and cooling industry.
When You Need Doornbos
The time may come when you are looking to replace or retrofit your home's boiler, or perhaps you may consider changing over to a boiler. At that time, our NATE and EPA certified experts can assist you in designing the most appropriate system for you and your home. Since we only use the highest quality and efficiency systems and materials, you can be confident when the cold weather hits Illinois, you will be comfortable in your home.
When your boiler is in need of a repair, our experts will bring it back to its proper working order in no time. Your heat will be up and running quickly since our knowledgeable and experienced professionals perform repairs right the first time.
And when you need emergency service, you can always count on us. We are available to you 24 hours a day, 7 days a week—we know how important heat is during the colder season. It could be a safety issue, and your safety and comfort are number one to us.
Most emergency repairs can be avoided by regular maintenance on your boiler. We recommend scheduling your boiler maintenance with us in the fall, before you need to turn your boiler on. Our HVAC professionals will clean and check your boiler system to ensure it's prepared for the colder temperatures.
We also highly recommend participating in our maintenance plan, so we can assist you in your maintenance scheduling. There are various levels in our plan, so you can enjoy assorted services and benefits specifically for your heating and cooling system and wallet. One prominent benefit of our maintenance plan is our reminders to you when your maintenance is due. We can manage all the scheduling, cleaning, and inspecting, so nothing falls through the cracks and is missed. Call and talk to one of our helpful team members about our program. We have something for everyone.
Contact Doornbos Today
When you work with Doornbos Heating and Air Conditioning, you know you have the best. Our professionals are the top in the Tinley Park, IL, area. We have been working with boilers since the founding of our company, and we only bring the leading experts and systems to you. When you need a boiler repair, replacement, retrofit, or maintenance, call us at 708-423-9580 or request service online. We would love to help you.
No-Cost Estimate for Boiler Installations Available
Contact the experts at Doornbos Heating and Air Conditioning.
Call us at 708-423-9580!
Boiler Maintenance in Mount Greenwood, IL, 60655
"I always use DOORNBOS for my heating and air conditioning needs. I have never been disappointed with the quality of service. Today technician Juan serviced the furnace thoroughly and found a leak in the humidifier, that I wouldn't of known of. All fixed for no extra charge do to my yearly service charge. Thanks, John McK" – John M.
---
Doornbos Heating and Air Conditioning proudly provides HVAC service to Frankfort, Homer Glen, Mokena, Mount Greenwood, Oak Lawn, Orland Park, Palos Heights, Palos Park, Tinley Park, and the surrounding communities. Visit our service area page for more coverage details, call us at 708-423-9580, or request service online today.