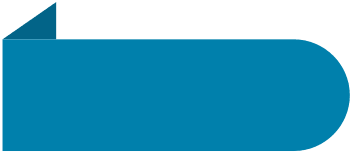 Wells Fargo Bank, N.A. offers several special options for financing your new product or service with approved credit. That way, you can invest in your home's comfort or respond to an unexpected heating and cooling need without breaking your budget.
With approved credit from Wells Fargo Bank, N.A. you'll enjoy:
Convenient monthly payments
Special financing terms
Easy online account management
Plus, by taking advantage of financing, you won't use up your existing funding sources, like a home equity line of credit, other credit card or bank account. They will still be available when you need them.
Please contact us to find out which financing options are available to you, or to learn about special financing promotions.

Microf is a relationship based company that places top priority on the wants and needs of our customers. Our innovative rent-to-own strategy provides unmatched flexibility to consumers through quick response times and multiple payment terms and options. Microf helps restore the heating and cooling needs of the consumer with an affordable monthly payment through our extensive contractor network.
5 Things You Need to Know About Microf:
We specialize in lease purchase options for residential replacement HVAC systems.
We have a simple application process.
We offer near-real-time Pre-Approval, Further Review, or Decline decisions.
We offer convenient and affordable monthly renewal payment options based on 36, 48, or 60 months to ownership.
Customers can take advantage of meaningful monthly payment and early purchase option discounts.
Eligibility Requirements
Microf's program is designed for Homeowners that have an active bank account, and a steady source of income. Homeowners must also show that they have a comfort level with one of the flexible monthly payment options offered by Microf. It is that easy.
The following documents are accepted as verification of eligibility and are needed to complete the approval process:
A completed online application
Proof of income
For more information, please visit www.microf.com or call 855-MICROF1 (855.642.7631)
No-Cost Estimates on Air Conditioning Installations Available
Contact the experts at Doornbos Heating and Air Conditioning.
Call us at 708-423-9580!
---
Doornbos Heating and Air Conditioning proudly provides HVAC service to Frankfort, Homer Glen, Mokena, Mount Greenwood, Oak Lawn, Orland Park, Palos Heights, Palos Park, Tinley Park, and the surrounding communities. Visit our service area page for more coverage details, call us at 708-423-9580, or request service online today.