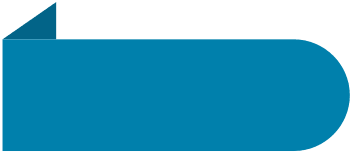 Many homeowners mistakenly confuse their heating, ventilation, and air conditioning (HVAC) maintenance with service and repairs or use the terms maintenance and service and repairs interchangeably. This can lead to misunderstandings in regard to properly caring for your home's heating and cooling system.
At Doornbos Heating and Air Conditioning, we recommend regular maintenance on your system to ensure high efficiency and a long life span. Our heating and cooling professionals are highly trained and certified to perform maintenance on your units. We are equally trained and experienced if your system needs service and repairs. No matter what your HVAC needs are, Doornbos is here for you.
The Difference
Though there are Orland Park, IL, and surrounding South Suburbs homeowners who consider maintenance the same as service and repairs, they are not the same. The term maintenance refers to preventative care you take on a regular basis with your HVAC system. The actions performed as part of maintenance, such as tune-ups, assist your system in running at its peak performance from day to day and extend its life.
The term service and repairs refers to fixing something that has gone wrong with your heating and cooling system. Examples of this are if your furnace starts to make a strange noise or your air conditioner begins blowing warm air. These are immediate scenarios that require one of our professionals to restore your unit to its usual operation.
Maintenance
At Doornbos, we strongly recommend regular maintenance on your system. Just like any system or unit you own, it needs routine care. You would never simply drive your car for years on end without changing the oil or rotating the tires. The same principle applies to your home's heating and cooling system. Your system requires consistent, proper attention known as maintenance.
We suggest scheduling one of our North American Technician Excellence (NATE) trained experts to perform preventative maintenance on your system at least once annually. What works best for proper maintenance is one seasonal heating check and one seasonal air conditioning check. This will keep your heating and cooling system ready to go when you need it.
During a maintenance visit, our specially trained experts will clean and check your system. This involves checking all its parts to be sure they are in top condition and performing efficiently. Any parts showing wear and tear will be noted and discussed with you for an appropriate time for replacements.
All components of your system will be cleaned and your filter will be replaced. Your filter plays an important role in your home's indoor air quality as well as promoting your system's high efficiency. We recommend changing your filter every three months or more, depending on factors in your home such as chronic illnesses, pets, and smoking. Your heating and cooling system can't work as it's intended to work without excellent airflow, which your filter can either support or impede.
Regular maintenance keeps your system's energy efficiency high, so you are not paying extra for energy costs. Maintenance also prevents unexpected, costly repairs and extends your heating and cooling system's life.
We feel so strongly about regular HVAC preventative maintenance, we offer various maintenance plans. Our plans take the effort out of maintenance for you, ensuring your Chicago area home's heating and cooling system receives its needed maintenance. We designed several levels to meet the service and financial needs of all our clients. Call us today to discuss the best plan for you.
Service and Repairs
There are times your heating and cooling system needs an unexpected repair. In those cases, our knowledgeable and experienced repair professionals are available. We will promptly diagnose the issue and make the appropriate repair. At Doornbos, we service all makes and models—you never have to worry you have a system unfamiliar to us.
We have been in business since 1927, so you can have peace of mind that we will know exactly how to repair your system—and do it quickly. Our professionals stay educated on the industry's newest technology, so whether your system is original to your home or is a newer model, we can address your repair without issue.
Since we have been around since 1927, we know not all needed repairs occur at convenient times. That is why we offer emergency service—24 hours a day, 7 days a week. And since we also know how frustrating an emergency is already, you will always speak directly to a friendly and knowledgeable Doornbos team member when you call for emergency assistance. We don't believe in leaving messages when it comes to emergencies.
Contact Our Doornbos Team Today
Regardless if you need regular maintenance or require one of our professionals to help with a service and repair, you can count on Doornbos Heating and Air Conditioning. Call us here in the Orland Park, IL, area at 708-423-9580 or request service online today. We make it our business to always be here for you.
Need Maintenance Service?
Contact the experts at Doornbos Heating and Air Conditioning.
Call us at 708-423-9580!
Gas Furnace Maintenance in Oak Lawn, IL, IL 60453
"I've been a Doornbos customer for 15 yrs. Most recent service completed 5 days ago. D-tech completing the service was Mike D. The Doornbos equipment pricing is competitive, not earth shattering. It's their tech-customer service that sets them apart from competitors. Mike D. makes Doornbos shine brightly. Mike D. is friendly, professional, honest as well as very knowledgeable. 'Not sure if they do, but I would hope that the bosses & owners realize the huge asset Mike D. is…to the Doornbos name..ie..company!
Based on years of working with him, Mike D. is absolutely worthy of this 5-star review!!" – P. J.
Gas Furnace Maintenance in Palos Heights, IL, 60463
"We have used Doornbos for 23 years for our home and 21 more years for our condominium, both of which are in Palos Heights. We always have the expert Doornbos Technicians service our furnace in the fall and our central air conditioner in the spring. For the past nine years, we have used Mike from Doornbos for our annual furnace and air conditioner service. He always does an Outstanding job in examining and diagnosing my furnace and air conditioner. He makes sure they are in excellent operating condition for the season. He expertly diagnoses any problems, and discusses them with me along with any corrective actions to make sure my system is in excellent condition for me to be comfortable for the coldest winter and hottest summer."
– John F.
Indoor Air Quality Maintenance in Palos Heights, IL, 60463
"I want to express my satisfaction with the service provided by Mike today. My humidifier was not working properly and I was also having difficulty inserting a new furnace filter. Mike fixed those items along with cleaning and preparing my furnace for the winter. He is very knowledgeable and also courteous. Doornbos has been my go to for many years for providing service to my condo. Mike is the serviceman that I always request and will continue to ask for in the future. Thank you."
– Judy Y.
Boiler Maintenance in Mount Greenwood, IL, 60655
"I always use DOORNBOS for my heating and air conditioning needs. I have never been disappointed with the quality of service. Today technician Juan serviced the furnace thoroughly and found a leak in the humidifier, that I wouldn't of known of. All fixed for no extra charge do to my yearly service charge. Thanks, John McK"
– John M.
Air Conditioner Maintenance in Oak Lawn, IL 60453
"We have been with Doornbos for at least 30yrs or more. We have had the best service! Today we had yearly maintence on our air conditioner. We had Juan Garcia do the service. He was very polite, and knew what he was doing! He did an excellent job! We always recommend Doornbos to neighbors and friends."
– Lorraine A.
Gas Furnace Maintenance in Oak Lawn, IL 60453
"I had my 6 month furnace maintenance checkup done by your excellent technician Mike. Mike impressed me by his knowledge, expertise and thoroughness. Due to his diligence I feel confident that our furnace will be ready and operate as expected this coming winter. Thank you Doornbos for having such outstanding technicians as Mike"
– James C.
Gas Furnace Maintenance in Oak Lawn, IL 60453
"Mike has been taking care of our furnace and A/C for years. He is always friendly, professional and efficient. We have always been pleased with service from Doornbos, but Mike really stands out for quality of service."
– Carol V.
Gas Furnace Maintenance in Other, IL 60561
"Doornbos is the best. I've used several HVAC companies to service my two homes before switching to Doornbos. I've been a customer for about 9 years. Unlike the others, Doornbos always arrives on time, delivers great workmanship, cleans up, provides thorough diagnosis and always with a great attitude. I've used them for new installation and recommend their maintenance program, too. I completely trust Mike D., my technician. He's very thorough, very technically competent, always correct on his diagnosis, has any necessary parts on his truck and glad to offer helpful homeowner type tips. Very friendly, yet professional. I hope he will continue to serve the Darien and Downers Grove area."
– Mark S.
Gas Furnace Maintenance in Oak Lawn, IL 60453
"Excellent service provided by Mike who has been servicing this home for at least 10 years. He arrived at specified time and completed work in a timely manner. Provided me with a complete explanation of service provided. Making the appointment done with ease. Office staff always friendly and helpful."
– Debbie N.
Gas Furnace Maintenance in Other, IL 60480
"Mike is very dependable and efficient. He is always friendly but professional. We appreciate how he takes the time to explain any questions we have."
– Regina M.
---
Doornbos Heating and Air Conditioning proudly provides HVAC service to Frankfort, Homer Glen, Mokena, Mount Greenwood, Oak Lawn, Orland Park, Palos Heights, Palos Park, Tinley Park, and the surrounding communities. Visit our service area page for more coverage details, call us at 708-423-9580, or request service online today.