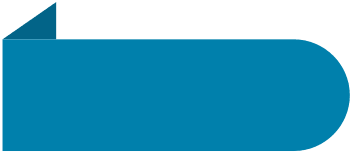 As you know, living here in the Tinley Park, IL, and surrounding South Suburbs area, it gets hot and muggy during the summer months. For most of us, living without an air conditioner (AC) in our homes seems unthinkable. For the highest degree of comfort throughout the high temperatures, you want to be sure your cooling system is operating at peak performance.
Why You Want Us As Your Air Conditioning Experts
At Doornbos Heating and Air Conditioning, we can help you achieve that comfort. Throughout our long years as heating and cooling experts, you might say we have picked up a thing or two along the way. Our professionals are highly trained in cooling systems, no matter if you are looking for a repair, a new air conditioner, or maintenance.
We are both US Environmental Protection Agency (EPA) and North American Technician Excellence (NATE) certified as well as factory trained, meaning we have the knowledge we need to meet your needs. And with as many years as we have been in the heating, ventilation, and air conditioning (HVAC) industry, you can believe we have the experience that goes hand in hand with our knowledge.
When You Need Air Conditioning Repairs
The majority of air conditioning systems require a repair at least once in their lifetimes, even with the most diligent of regular maintenance. Sometimes, due to normal wear and tear, parts simply need replacing. When this situation happens to your air conditioner, you want to be sure you have the best professionals for the job.
And if you require emergency service, once again, you can rely on us. We are always here for you. In fact, we feel so strongly about being here for you in emergencies, we will have one of our trusted team members answer the phone. You will not leave a voicemail or a message on a machine with us, waiting for someone to get back with you. It's an emergency, so we know you need an immediate response.
You can also trust our comfort experts will install the correct part effectively when you need a repair. At Doornbos Heating and Air Conditioning, we guarantee our work. Our team will fix it right the first time, getting your cooling system back on track so you can enjoy the comfort of your home once again.
When You Need a New Air Conditioner
If you are in the market for a new air conditioner, whether you are moving to a new Tinley Park and surrounding South Suburbs home or if your current system needs replacing, our knowledgeable professionals will help you design a new system perfectly suited to your needs. We work hard to calculate the appropriate size for your cooling system to precisely cool your home when and where you need it.
Our professionals recognize that to get the highest-efficiency systems requires using the best equipment and materials. That is why we choose to work with the top HVAC manufacturers in the industry. From our experience, we know installing high-efficiency air conditioners gives the most reliable cooling and the biggest cost savings. The higher the efficiency, the less energy being used, which translates to money savings for you.
And when we are working in your home, we will treat it with the respect it deserves. Our professionals will leave the working site in the same condition, or better, it was in when we arrived. We always speak to and treat you with respect.
When You Need Air Conditioning Maintenance
When you care for your air conditioner on a regular basis, you will reap the benefits. Having one of our HVAC experts inspect and clean your air conditioning system at least once a year, typically prior to using it at the start of the season, keeps your system operating at its highest efficiency and saves you energy costs.
By also having consistent maintenance, we can alert you of any needed repairs. This prevents those unexpected and costly emergency situations in most cases.
Even when you plan on scheduling HVAC maintenance for your system, many times it falls through the cracks. We are all so busy these days. One of our strategies to help you with this is our maintenance agreement plans.
When you participate with one of our plans, we will remind you when it is time for your appointment. We will then send out one of our qualified and highly trained professionals to fully inspect and take care of your system. Knowing this is such an important job, any of our professionals performing this job must have a minimum of six years experience. Not just anyone can do this job. You can always trust we will take the greatest care of you and your home.
With one of our maintenance plans, you will also receive additional perks like preferred scheduling for seasonal maintenance appointments, discounts on services, and priority service. There are many advantages to leaving your heating and air conditioning maintenance in our hands. Call us for more details.
How Much Money Can a New Air Conditioner Save You?
Our SEER energy savings calculator can help determine how much you could save on your utility bills. Simply enter your current unit's SEER value and compare it to a newer, more efficient system. You can even customize it to better match your home's system for a more accurate calculation.
The SEER Calculator is disabled because JavaScript did not properly load.
To view the calculator please try your browser's refresh button, enable JavaScript, or try a different browser.
Give Us a Call Today
Put your trust in Doornbos Heating and Air Conditioning, as we are the foremost Tinley Park, IL, and surrounding South Suburbs experts in heating and air conditioning. When it comes to caring for your home's air conditioner, we can repair, install, and maintain your system so you experience the highest level of comfort and satisfaction in your home. Contact us at 708-423-9580 or request service online today. We know how to help.
No-Cost Estimate for Air Conditioning Installations Available
Contact the experts at Doornbos Heating and Air Conditioning.
Call us at 708-423-9580!
Air Conditioner Installation in Orland Park, IL, IL 60467
"Great experience with everyone involved in the process!" – BILL T.
Air Conditioner Repair in Palos Heights, IL, 60463
"Kyle came today. Figured out the problem immediately and repaired it. He was very knowledgeable and gave us good advice for the future. Will request Kyle for any further services from Doornbos. Thanks"
– John D.
Air Conditioner Repair in Palos Heights, IL, 60463
"Hello, Doornbos Company. Just a note to praise your employee Kyle, who came to out home and corrected an AC drainage and capacitor issue with a thoroughness and professionalism we respect in your company. Thank.
– John D.
Air Conditioner Installation in Tinley Park, IL, IL 60477
"Jamie and Nick did a fantastic job. They were very professional and knew what they were doing. We installed new furnaces and air conditioning units. They used the information in the installation manuals when they were taking their readings and had to make adjustments from the factory settings so the units would perform properly for my home. They gave me a form with all of the readings filled in so if we ever have a problem, the service technician will know how the units were performing when they were brand new. They didn't talk much until the installations were complete, and then explained everything in detail and answered all of our questions. Very impressive!"
– George R.
Air Conditioner Maintenance in Oak Lawn, IL 60453
"We have been with Doornbos for at least 30yrs or more. We have had the best service! Today we had yearly maintence on our air conditioner. We had Juan Garcia do the service. He was very polite, and knew what he was doing! He did an excellent job! We always recommend Doornbos to neighbors and friends."
– Lorraine A.
Air Conditioner Repair in Palos Heights, IL, 60463
"If you are working with any other heating and and air conditioning company you are making a mistake. I have been with them 30 years and the level of service is always the best. Hottest day in 10 years my AC has an issue. They are at my house in 3 hours. Joyce in the office is just wonderful, she always treats you like a friend. The service guys are all great. Dan fixed my AC and told me it was no charge as my warranty is 10 years parts and 5 on service for new units. This company is the best."
– Bill F.
Air Conditioner Repair in Burbank, IL 60459
"My air conditioning conked out on the first hot day of the year. Even though Doornbos was swamped with service calls because of the sudden onset of the heatwave Joyce who answered the phone was very friendly and understanding of my situation. As soon as was possible a technician was sent to my house. Dan was the man who diagnosed my problem, a burned out motor, and everything is back to working as it should be. Because my air conditioning unit is quite old Dan had to work around a couple problems in order to make the new motor fit. He was not happy until he was satisfied that everything was perfect. Dan's friendly demeanor and competent work are assets to Doornbos."
– Peter P.
Air Conditioner Replacement in Chicago, IL 60628
"I recently needed to have my central air conditioning replaced and immediately called Doornbos. I also called and got other estimates but ultimately decided to go with Doornbos. This decision was made because of previous contact and the professional services provided. Doornbos installed and maintenance to my furnace. Doornbos has always been response to request for service in a timely manner. The Techs are always friendly and perform their service in a professional and knowledgeable way. I would recommend Doornbos to anyone needing the services Doornbos provide. I have in fact recommended them to friends and family who was also pleased with the service."
– KATIE S.
Air Conditioner Installation in Crestwood, IL 60418
"The technicians were so polite and friendly. They explained everything they were doing and of course I didn't understand anything they said lol. But everything is work well b"
– JoEllyn G.
Air Conditioner Installation in Evergreen Park, IL 60805
---
Doornbos Heating and Air Conditioning proudly provides HVAC service to Frankfort, Homer Glen, Mokena, Mount Greenwood, Oak Lawn, Orland Park, Palos Heights, Palos Park, Tinley Park, and the surrounding communities. Visit our service area page for more coverage details, call us at 708-423-9580, or request service online today.