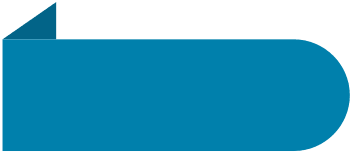 We are very proud of our heritage. It is our foundation. And like any strong foundation, it is what we build upon every day. Since Fred Doornbos, our founder, first opened his doors in 1927, we have been providing the highest level of work, craftsmanship, and customer service to the Orland Park, IL area.
The Doornbos Philosophy
Fred's philosophy was to do only quality work, and the referrals would eventually keep him busy. He was right. One job led to another, and today our reputation for quality work continues, as does our philosophy. At Doornbos Heating and Air Conditioning, it is all about quality workmanship.
We uphold the old-fashioned values which have built lifelong and multigenerational relationships with our customers. At Doornbos, we recognize that honesty, integrity, and personalized attention are as important as expert workmanship and unmatched products.
Each and every member of our team continually strives to bring you the best. As one of the oldest local businesses in the Chicago area, you can be sure we will be here to stand behind the quality and integrity of the job performance in the years to come.
Who We Are
At Doornbos Heating and Air Conditioning, we put you, our customer, above everything else. We know you rely on us to be here for you, and each and every one of us takes that responsibility very seriously. Throughout our long years of service, we always have. Each facet of our company is focused upon giving you outstanding service—in every capacity. And here are some of the ways we do this:
Have the leading industry professionals working on your heating and cooling system—all our team members are highly trained and certified. Our industry knowledge and experience are difficult to surpass.
Hold industry top training, certifications, and affiliations—each and every technician is US Environmental Protection Agency (EPA) certified, North American Technician Excellence (NATE) certified, and factory trained. Our entire Doornbos team also holds many other American National Standards Institute (ANSI) accredited certifications and affiliations, making us second to none in the heating, ventilation, and air conditioning (HVAC) industry.
Recommend the highest-quality and top-brand equipment—we install factory-tested and factory-approved equipment made to last. We use the same equipment and trust it in our own homes.
Offer emergency service, 24 hours a day/7 days a week—you will speak to a live member of our experienced staff. We are here for you when you need emergency service, not our voicemail.
Guarantee our work—we offer outstanding warranties to accompany our quality heating and cooling installations and repairs.
What We Do
Over our long and well-established history, we have proven ourselves as industry leaders. Our professionals are experts at comfort. We will install, repair, and/or maintain your home's or business's heating and cooling system to be sure you can achieve the precise level of comfort you desire. At Doornbos, we do things the right way and are always looking out for your health, comfort, and safety. Our philosophy of quality work continues today in all our work.
Call Doornbos Heating and Air Conditioning Today
Our well-known reputation for excellence here in the Orland Park, IL, area is a testament to us consistently putting you, our customer, first. Your satisfaction and comfort are of the greatest importance to us.
For those of you who have trusted and relied upon us throughout the years, we thank you and want to continue serving you in any way we can. For those of you just getting to know us or are new to our neighborhood, we invite you to give us a call. We promise we will do all we can to be sure you are satisfied with us—and we will not stop until you are.
We have been here for you from our start, and here we will remain—continuing to consistently grow in excellence. At Doornbos Heating and Air Conditioning, we are always here for you. Call us at 708-423-9580 or request service online today.
A Trip Through Time With Doornbos
Please click on any photo below to view larger image.
Need HVAC Service?
Contact the experts at Doornbos Heating and Air Conditioning.
Call us at 708-423-9580!
---
Doornbos Heating and Air Conditioning proudly provides HVAC service to Frankfort, Homer Glen, Mokena, Mount Greenwood, Oak Lawn, Orland Park, Palos Heights, Palos Park, Tinley Park, and the surrounding communities. Visit our service area page for more coverage details, call us at 708-423-9580, or request service online today.