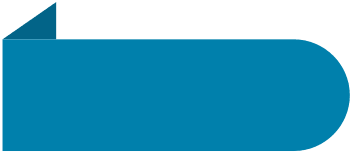 If your home is not conducive to traditional ducted cooling and heating systems, a SpacePak system could be the solution for you. For over 40 years, this small-duct air distribution system has been successfully conditioning homes with its energy-efficient process.
At Doornbos Heating and Air Conditioning, we know there are many ways to reach a goal. We consistently put you, our customer, first, so we offer several options for achieving the optimum comfort you want in your Palos Heights, IL, and surround South Suburbs home. Your health, comfort, and safety are important to us, which is the reason behind every product and system we offer.
Cooling and Heating Anytime, Anywhere
Your home may be an older home without a ductwork system in place. Or you may be building a custom modern home or even an addition to your current home. No matter what type of home you have or are building, SpacePak can bring you the cooling and heating you desire while preserving your home's design and aesthetic integrity.
This system utilizes 2-inch flexible ductwork our SpacePak-certified professionals can install anywhere without major remodeling and disruption to your home. It is small enough to fit in a closet, attic, basement, or crawl space, yet it is powerful enough to deliver the level of cooling and heating needed by even the largest of homes.
With this unique design and operation, we can provide you with maximum adaptability and high energy efficiency. Here are many of SpacePak's features:
Preinsulated 2-inch ductwork that fits discretely inside wall and floor cavities
No major renovation needed such as gutting walls or adding bulkheads
Energy-saving temperature-zoning capabilities
Vents can be installed anywhere—walls, ceilings, floors—and still provide optimum comfort
Operates with virtually no detectable sound through the use of sound attenuators
Removes over 30 percent more humidity for improved comfort and better energy efficiency
Premium air circulation and draft-free comfort with no hot or cold spots
Flexible ducts to accommodate the unique layout of your home
Doornbos Always Has a Solution for You
We have been providing cooling and heating solutions for the Chicago area since 1927, so you can assuredly rely on our experience, training, and knowledge. Your comfort is our highest priority. Our heating, ventilation, and air conditioning (HVAC) professionals are North American Technician Excellence (NATE) and US Environmental Protection Agency (EPA) certified and factory-trained. You will always only have the best of the industry working in your home.
With our long history and vast experience, we will always offer you the solution we believe is best for your unique situation. We know each Palos Heights, IL, and surrounding South Suburbs home-and-customer scenario is individualized with particular needs. With SpacePak, we can help you attain specialized and high-efficiency comfort regardless of the age and size of your home.
Call our Doornbos Heating and Air Conditioning team at 708-423-9580 or request service online today. We would love to discuss if SpacePak could be a smart solution for you.
No-Cost Estimates for SpacePak Installations Available
Contact the experts at Doornbos Heating and Air Conditioning.
Call us at 708-423-9580!
---
Doornbos Heating and Air Conditioning proudly provides HVAC service to Frankfort, Homer Glen, Mokena, Mount Greenwood, Oak Lawn, Orland Park, Palos Heights, Palos Park, Tinley Park, and the surrounding communities. Visit our service area page for more coverage details, call us at 708-423-9580, or request service online today.