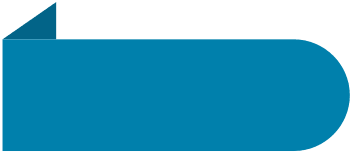 95 Years of Quality Service with Doornbos Heating and Air Conditioning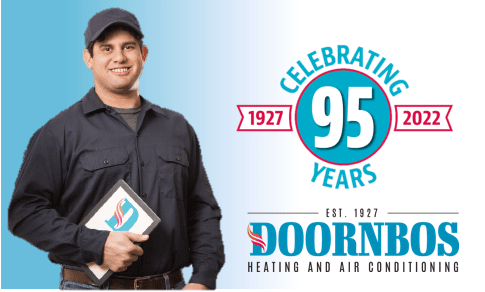 We couldn't be more proud to be celebrating Doornbos Heating and Air Conditioning's 95th Year of Quality Service. Our founder, Fred Doornbos, believed one successful job led to another. His philosophy was to always do unsurpassed quality work—and referrals would keep him busy.
Today, our reputation for quality work continues—as does our philosophy. These old fashion values are rooted in you—our customer. Our reputation and commitment to quality service exist because of great clients like yourself.
Thank you for supporting our business. Doornbos is here to stay, proud to build on our past to create a brighter future.
We take your comfort seriously
Your heating, ventilation, and air conditioning (HVAC) system is a significant portion of your home budget. Running a furnace, heat pump, or boiler in the winter, for example, costs the average American roughly 29 percent of their energy bill every year, according to the U.S. Department of Energy (DOE).
That's why our team takes home comfort seriously. We want to save you money while keeping you safe and comfortable. Our NATE- and EPA-certified professionals bring a blend of expertise, fine technology, and friendly service. Whether you need an HVAC installation, repair, or maintenance, we're here in Alsip, ready to assist.
Doornbos Family History
Our family name stretches back to the 1800s in the business world. Initially, our family made a living by shipping ice and coal. Visit our History page, and you'll find an old black and white photograph that shows a horse and buggy, with "Doornbos Fireproof Storage and Van Co" printed on the side. This is a testament to the longevity of the Doornbos name and dedication Doornbos has had to comfort for over 95 years. 
In 1927, Fred Doornbos opened our first location in the Southtown neighborhood of Chicago. The shop was established on 93rd and Green, called "Fred Doornbos Sheet Metal Co."
Fred was an exceptionally driven man, working solo for the first five years of business. But by 1932, his shop had developed a sizable customer base. As a result, he began hiring technicians, including his eldest son, Bob. He told Bob, "If you're old enough to go to school, you're old enough to work!"
Next, in 1944, Fred opened a second location at 8678 S. Vincennes. It was on Chicago's South Side in the Gresham community. Known as a "one-stop-shop," the site offered every facet of home AC and heating services––estimates, installations, repairs, and maintenance.
In 1968, we moved to our iconic Alsip location on Cicero Road. In the same decade, Fred retired, and his son Bob moved into the owner-operator position. During the '70s, our business expanded to about eight times its size.
As his father did for him, Bob Sr. trained his son Bob Jr. in the art of HVAC service. Now in 2022, Bob Jr. runs the business, carrying forth the integrity and work ethic his family taught him.
Our Guarantees
Fred's values and commitment to the craft still inform our business practices after nearly a century of service. His philosophy was to focus on performing quality work––and in time, the referrals would keep him busy. When our team visits your home, these are our four guarantees:
Our HVAC specialists are experts––with the credentials to back it up. All our staff has certificates from the North American Technician Excellence® (NATE) program and the Environmental Protection Agency (EPA).
We offer the latest and greatest technology. With high-efficiency products, including zone control and hybrid systems, you'll reduce your energy consumption without sacrificing comfort.
We put our best effort into every installation, holding our team to high standards––we stand behind our work.
Our staff is made up of courteous and hardworking individuals. Every team member takes pride in their services and attends ongoing training to stay sharp.
Call Today for HVAC Service
Doornbos Heating & Air Conditioning has been serving the Chicago area since 1927. As we celebrate our 95th year of service, we're thankful for our trusted customers, neighbors, and  communities we serve,  like you that made it possible.  We look forward to the future and continuing to serve you. Call today for HVAC service at 708-423-9580 or request service online. 
Need HVAC Service?
Contact the experts at Doornbos Heating and Air Conditioning.
Call us at 708-423-9580!